USHUAIA
BY CHIARA MAZZOCCHI

FROM PRODUCT DEPARTMENT

USHUAIA
BY CHIARA MAZZOCCHI

FROM PRODUCT DEPARTMENT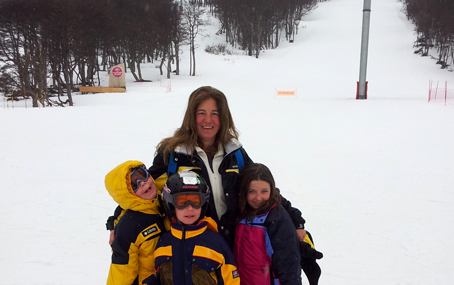 "It was one of the happiest trip for all of us"

USHUAIA
I was about to turn 40, and wanted to make a family trip instead of giving a party, as I wanted it to be a very special moment. I really felt that 40 years were a lot, and was running out of time!
Our experience couldn't have been better.We went to a ski resort called Cerro Castor – located in the "End of the world!" Literal! Even though it was October 1stwe were blessed with fresh snow at Cerro Castor! (The ski season runs from July up to September). Cerro Castor is a couzy and small ski resort in USHUAIA CITY. So we combined my birthday, our favorite sport and the visit to one of our country's unique attraction, the gateway to Antarctica!
It was one of the happiest trip for all of us.
ARGENTINA BY THE ALCHEMISTS