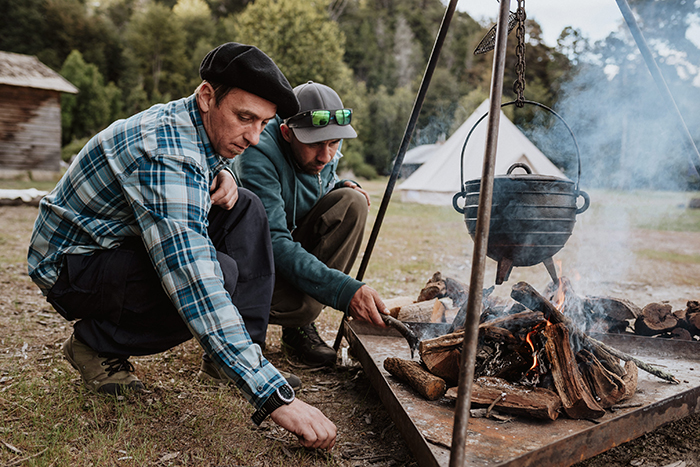 Land of lakes, adventure and mountains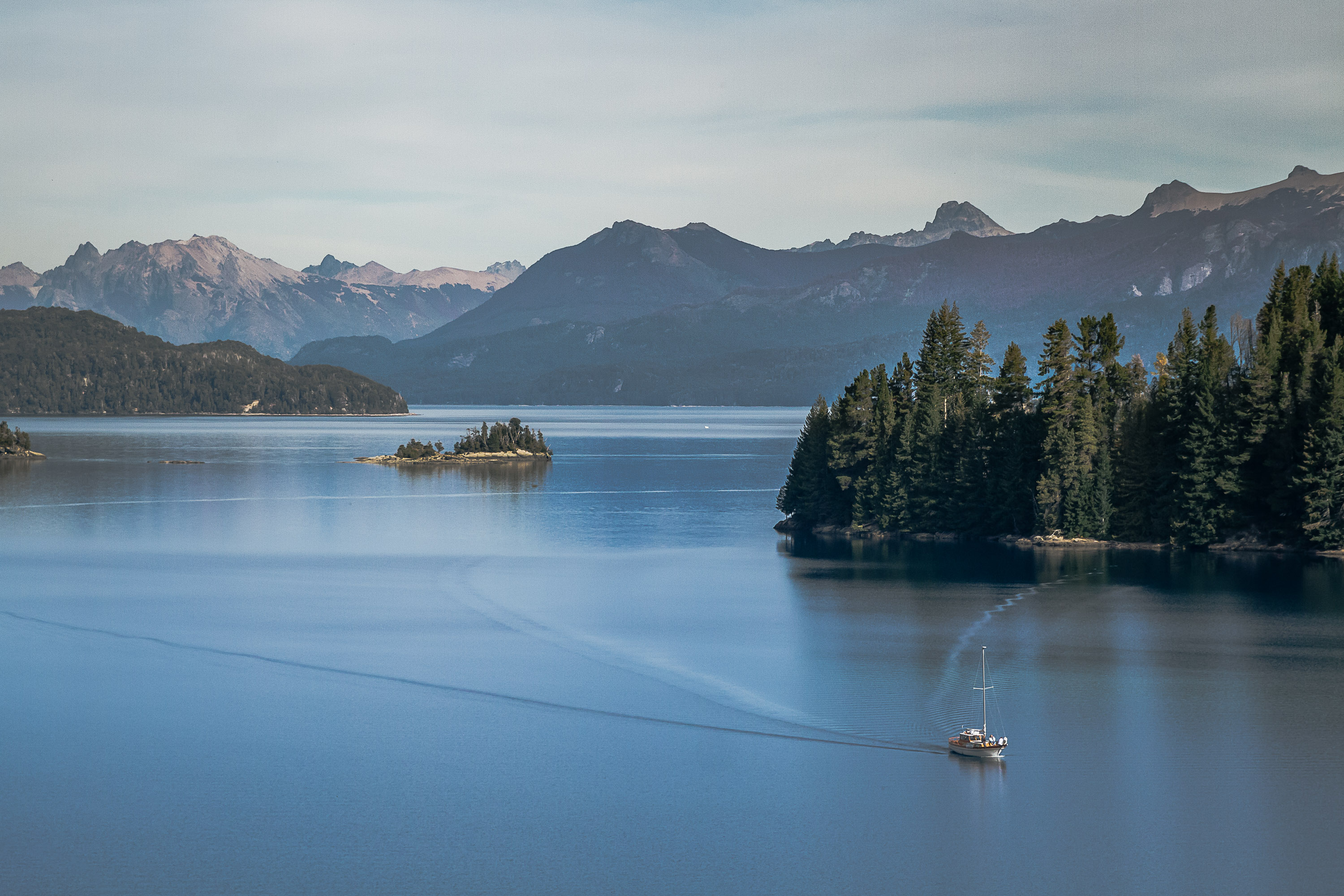 SAN CARLOS DE BARILOCHE
San Carlos de Bariloche, usually known as Bariloche, is a city in the province of Rio Negro, on the shores of the Nahuel Huapi lake. The city stands out for its architectural features and for being located in a privileged region due to the beauty of its landscapes made up of mountains, woods, lakes, glaciers, and an exuberant flora. Although Bariloche is one of the largest cities in Northern Patagonia, it has a small town feel and is famous for skiing but also known for sight-seeing, water sports, trekking and climbing and Cerro Cathedral is one of the most important ski centers in South America
The city can be enjoyed all year long, but it is considered that winter is the time to make the most of the facilities. We are also partial to it during the summer however as beautiful beaches such as Playa Bonita and Villa Tacul welcome sun-bathers and some brave frozen water lake swimmers. The fishing season is another great attraction. The main waters around Bariloche are the Manso River, Limay River and Pichi Leufu River plus Fonck, Moscas and Hess Lakes.
Gastronomy in Bariloche is something you are sure to enjoy. The cuisine has managed to blend European cooking with the best of regional dishes. Bariloche also offers the tourist a number of pubs, snack bars, pasta and pizza, as well as international and regional cuisine restaurants. The regional chocolates, in any of its varieties, are the mostly appreciated souvenirs for all tourists.

Fast Facts
| | |
| --- | --- |
| Province | Rio Negro |
| Distance from Buenos Aires | 1627 km. |
| Flight time from Buenos Aires | 2h. 20min. |
| GDS Code | BRC |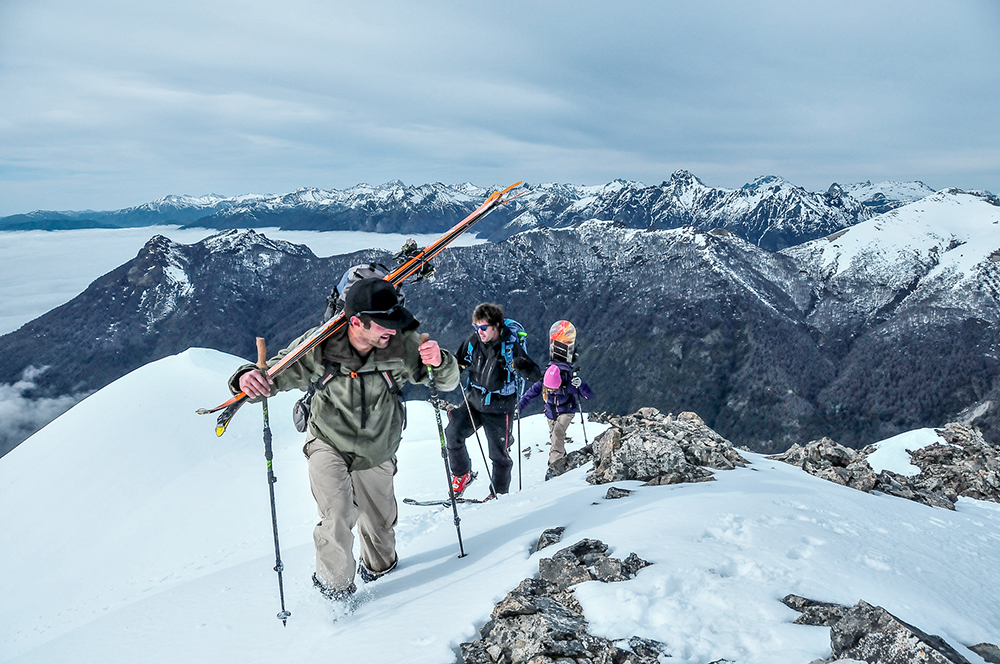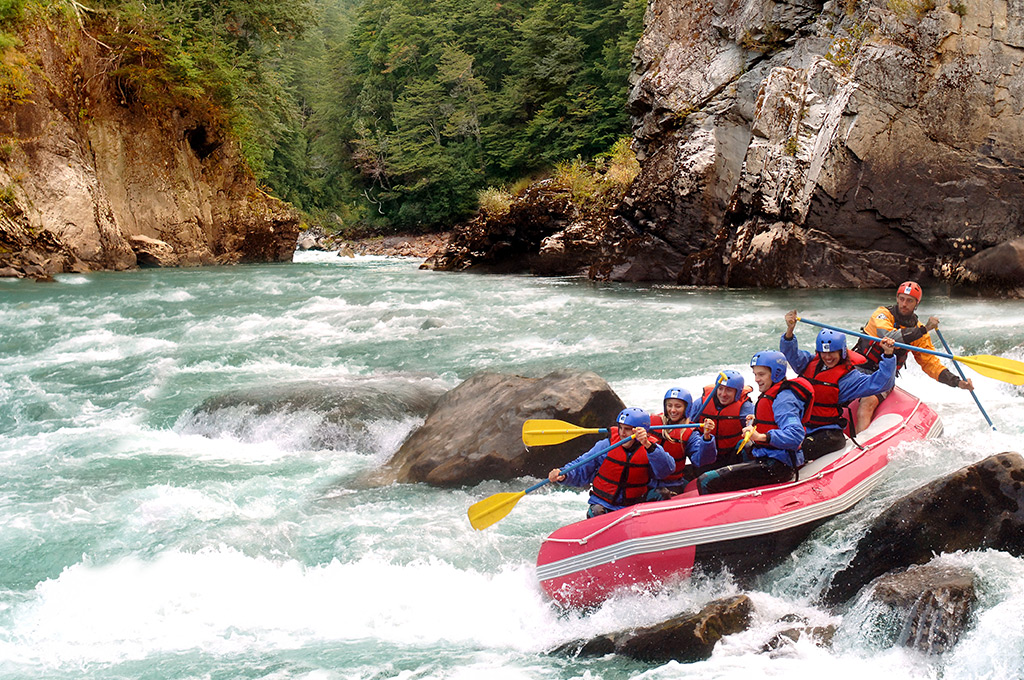 ACTIVITIES
Adventure Tourism: The Catedral, Lopez, Otto, Perito Moreno, Piltriquitron and Tronador Hills, as well as the Nevado Range and the Chall Huaco valley, are excellent settings for trekking, mountain- bike, horseback-riding and mountaineering excursions. You can practice rafting and canoeing alogn the Manso and Limay Rivers. If you are all for ecotourism, you should drop by the San Matias Gulf and Somuncura Plateau.
Skiing: The Cerro Catedral winter resort provides skiers with 30 chair lifts and 52 km. of slopes. Alternatively, the sides of the Perito Moreno hill are also great for the practice of this sport.
Sport Hunting and Fishing: Red stag and wild pig can be hunted in private estancias. The many lakes, rivers and creeks all over the province are ideal for the fishing of salmonids.
Golf: There are golf courses near San Carlos de Bariloche, mainly Llao Llao Golf resort
Casinos: If you want to have a break and try luck, you can visit the casinos in San Carlos de Bariloche.
History
The name Bariloche comes from the Mapudungun word Vuriloche meaning "people from behind the mountain". The Vuriloche pass was used by the Poyas to cross the Andes and was kept secret from the European priests for a long time.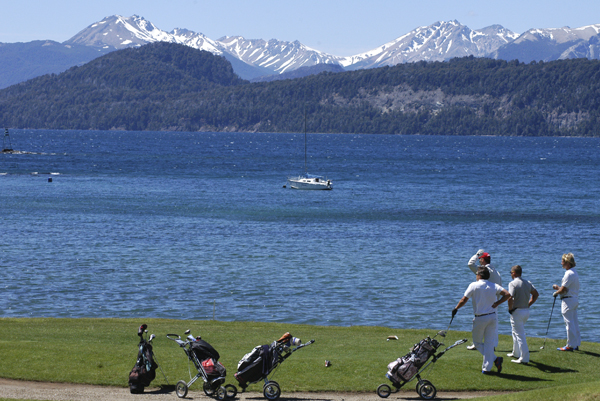 ARGENTINA TOP DESTINATIONS