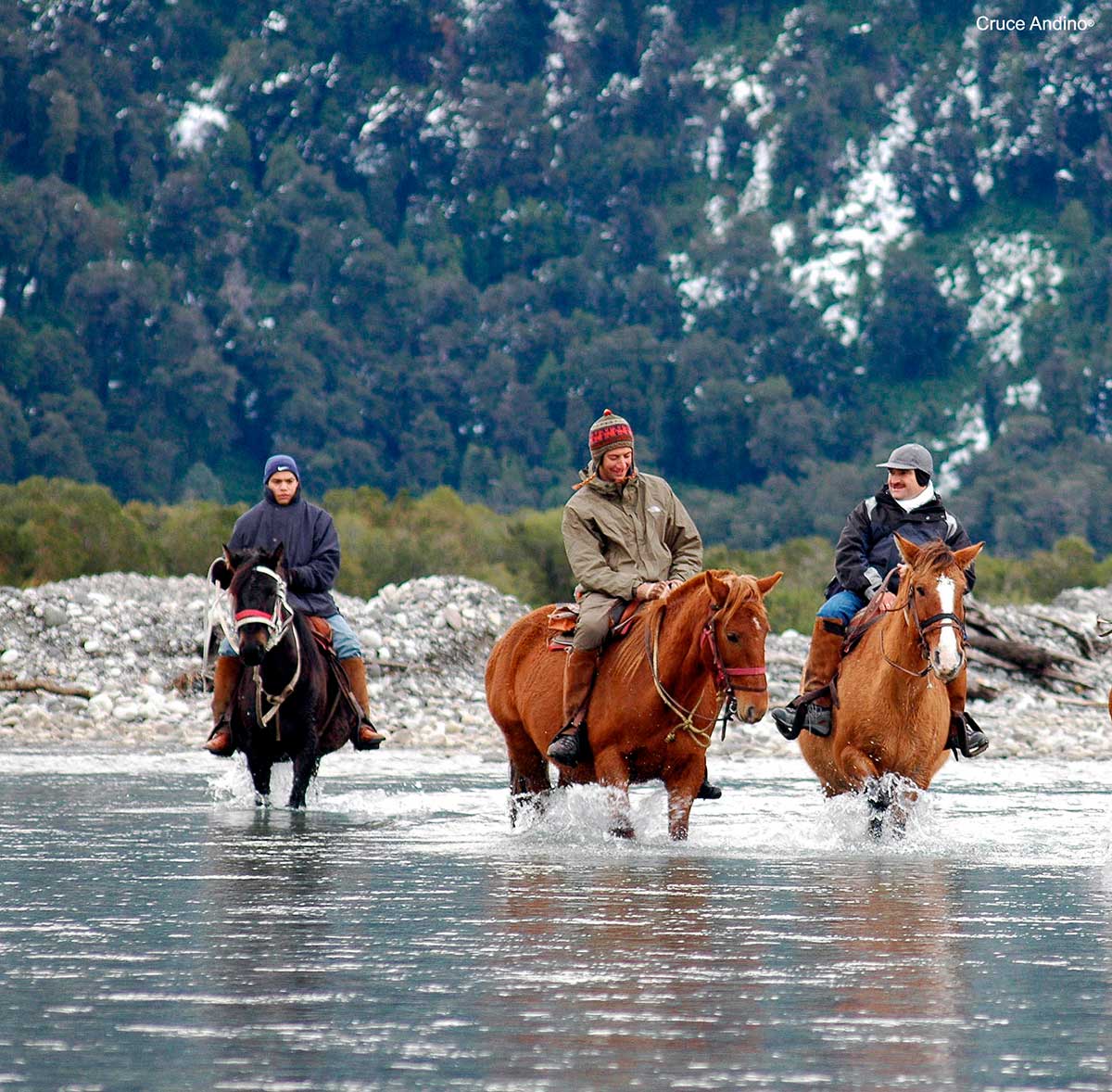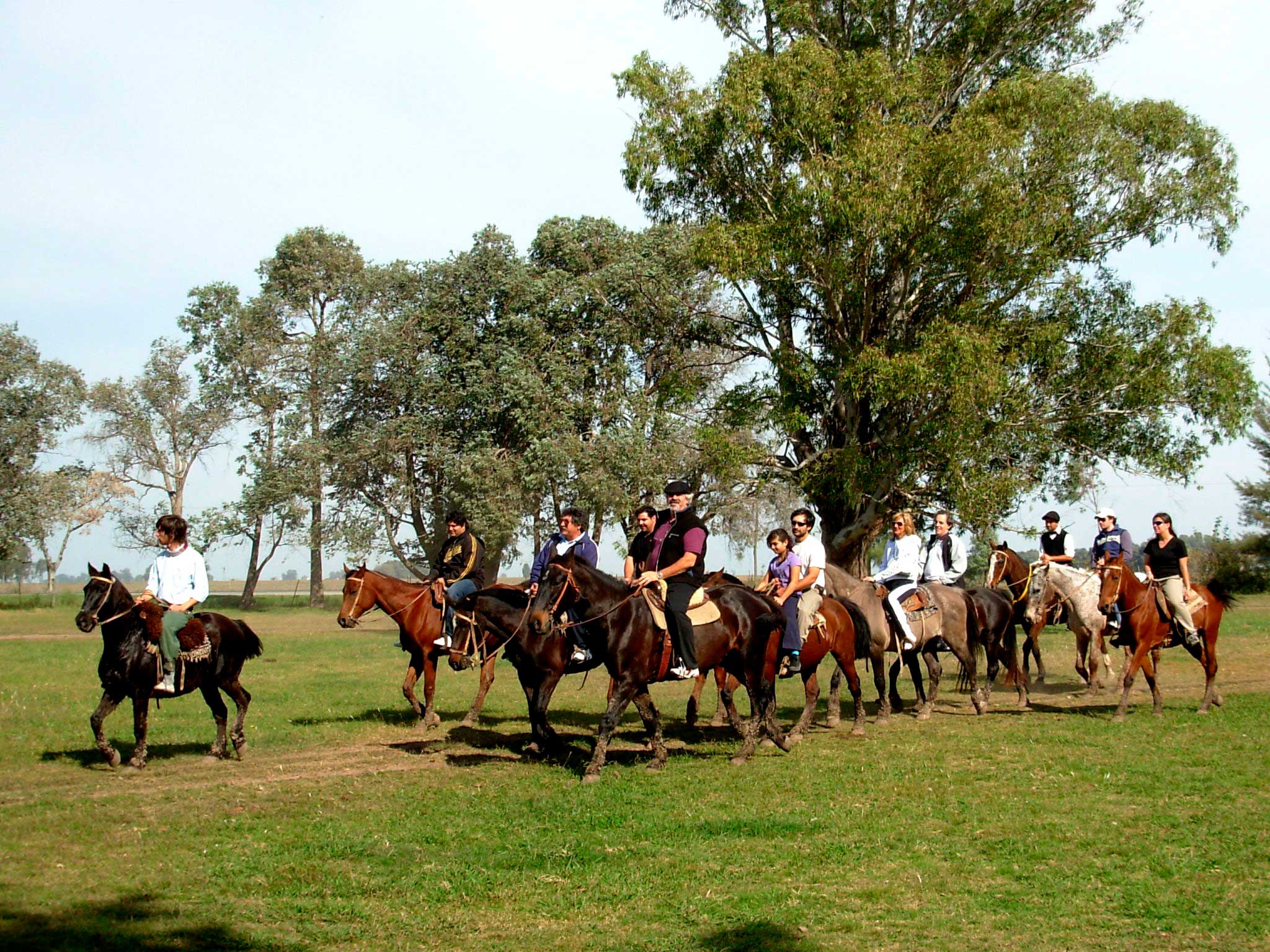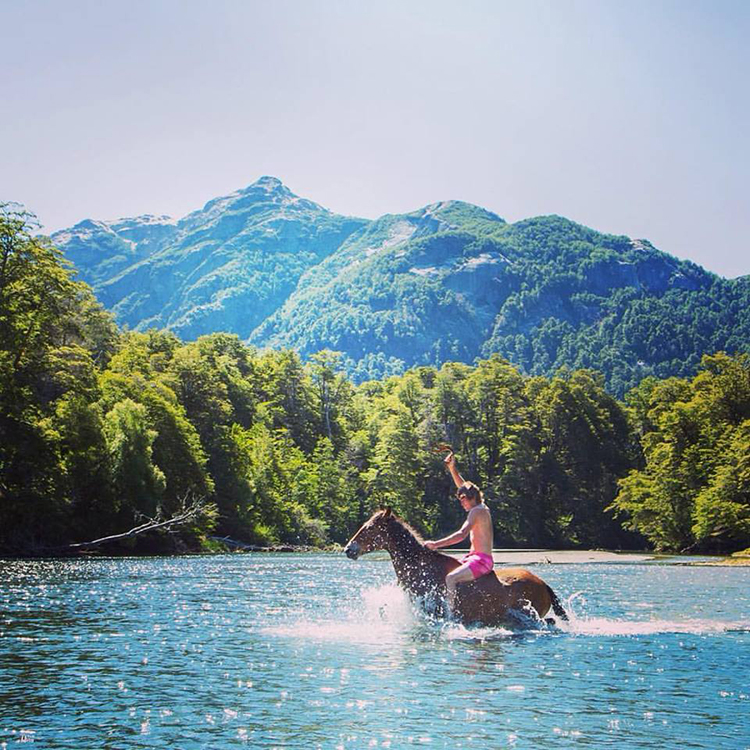 GRANDE TRAVERSEE 
14 Days- 13 Nights Program
A fascinating adventure from the virgin steppes in Argentina to the Valdivian forests in Chile. A unique eleven days ride where Creole and Chilean horses will take you along estancias and fundos crossing endless pampas, green forests, and clear rivers .Come and ride with the gauchos and its different cultures but with only one spirit. 
Day 1 – Bariloche
Arrive into Bariloche International Airport, group transfer to hotel in down town. Bariloche is situated on the shore of lake Nahuel Huapi, big touristic ski town surrounded by mountains. Depending on your arrival flight you will have the chance to explore the area and get great views from the Cerro Otto or any last minute shopping before the ride. Meet your guide for the holiday and full briefing for the next days ride. We will all go for a traditional barbeque dinner at a local restaurant. Back to hotel (D).
Day 2 – Bariloche / Rio Pichileufu
Early breakfast. A minibus will take us 30 kms to the starting point of the ride at Estancia Ñirihuau a 180 has timber forest with 70 has more used for riding and training horses – Check gear and horses. We will start our ride and pass the Cerro las Buitreras and arroyo la mina from here we will reach great panoramic view from the Valley Alto Chubut. . Lunch stop and afternoon ride to rio Pichileufu. Camp at the riverside. (B, BL, D)
Day 3 – Río Pichileufú/ Nacimiento Alto Chubut
Great camp breakfast and pack. Ride will across from the Pichileufú Valley to Carreras mountain high pass at 1800 a.sl. A good spot for watching condors and eagles and plenty of wildlife. We will start our descent towards the source of the rio Alto Chubut with a dry vegetation. Camp here at 1500 a.s.l. Some nomads' shepherds are still spending some time there. Another delicious meal. (B, BL, D)
Day 4 – Chubut  Valley /  Mt. Las Serruchas pass. 
Today we will start riding downhill through the Chubut Valley. There is a possibility to stap at Miranda's family who live very cloe to an abandoned lead mine. Short stop to visit the place and meet the local family an their young gauchos. This place shows the remains of the past when adventures came to find gold here .Afternoon horse trek on a tricky terrain up to la Serrucha pass stunning views of the Tronador Mountain, its glaciers and the endless steppe. Camp (D,LB,C).
Day 5 – Mt. Las Serruchas /Fitalancao 
After breakfast and putting down the camp, the horses will take us down onto the Patagonian steppe where the vegetation changes finding boxed-leafed barberry, fire bushes and fire tongue. The trail will guide us to an old and traditional working estancia. This last century estancia has been refurbished but keeping it's own style. Visit toe shearing shed and the working depots. For dinner we will enjoy a delicious asado with local veggies and Argentinian wine. Nigth at estancia. (D, LB, D)