HIGH END TRAVEL EXPERIENCES

THE SECRET
OF TANGO
INFORMATION         PARTNERS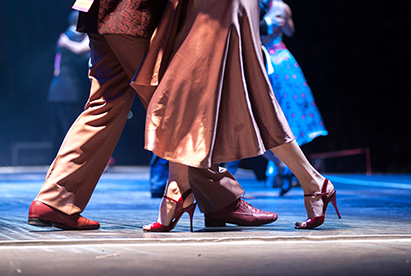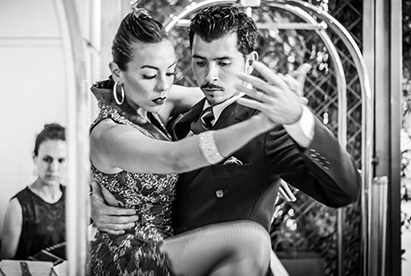 TANGO
We create unique experiences in which our guests not only enjoy the best tango shows, with live orchestras and dancers, but also feel its nostalgia and passion from inside.
A vintage car (Hupmobile 1930) shows up to give you a ride. A pair of professional dancers descend from the old car and a musician accompanies the two performers with his bandoneon offering an intimate show for them.
When the show comes to a conclusion, they are invited to go with the vintage car for a ride. This journey comes to an end in one of the finest tango shows in Buenos Aires.
SERVICES
– Full program
– Tango lessons
– History tango tours
– Milonga's nights
– Special tours
About Tango
Tango music was born in the suburbs, notably in the brothels of the Junín y Lavalle district and in the arrabales (poorer suburbs). Its sensual dance moves were not seen as respectable until adopted by the Parisian high society in the 1920s, and then all over the world. In Buenos Aires, tango dancing schools (known as academias) were usually men-only establishments. Starting in the 1920s, the Buenos Aires style of tango music evolved into an elaborated genre. In its heyday, tango had many famous orchestras such as those led by Aníbal Troilo and Juan D'Arienzo, and singers such as Carlos Gardel and Edmundo Rivero. Tango enjoyed a resurgence in global popularity later in the century due almost exclusively to Astor Piazolla and his development of the tango nuevo style. Buenos Aires holds an annual "Tango Day" each December 11. In San Telmo, Sundays are devoted to tango shows on the streets and antiques trade in the bazaars around Dorrego Square.
Argentine tango music is much more varied than ballroom tango music. A large amount of tango music has been composed by a variety of different orchestras over the last century. Not only is there a large volume of music, there is a breadth of stylistic differences between these orchestras as well, which makes it easier for Argentine tango dancers to spend the whole night dancing only Argentine tango.
Learn Tango in Argentina
A team of young and talented teachers will provide you with a rich and open formation. This will allow you, judging from the diversity of styles, activities, themes and disciplines, to nurture from those very elements that identify you and eventually create your own dance style.
Our objective is to get you close to the essence of the genre, so that you can get to know it deeply in all of its faces: music, history and, above all, dance; introducing you to very peculiar world that will make your stay an unforgettable experience.
You'll discover an unknown world, that cannot be found anywhere else in the world. Our own purpose is for you to be a part of this world, going through an experience that you'll treasure forever and will reinforce your love for the genre.}
Nostalgia
and Passion
from inside