This time I'll tell you about a must-see event full of alchemy that I attended in Mendoza: 10 Manos!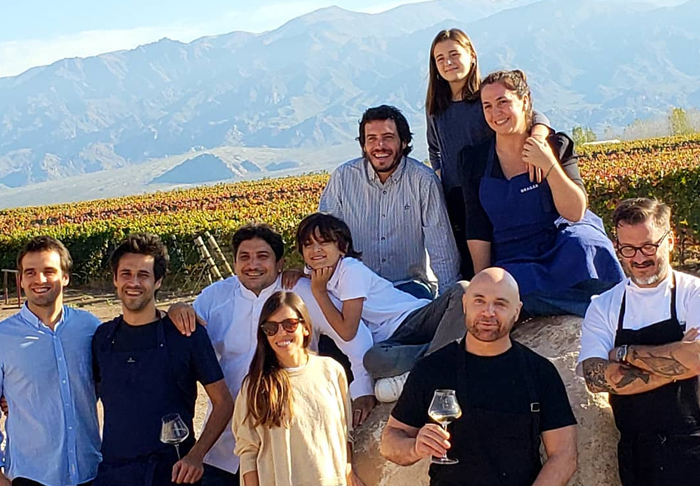 What is it about? 5 luxury world-known Argentine chefs formed a team years ago, and host this event once a year in different parts of the world (don't forget to check where the 2020 edition of this must-see event will take place). The starring lineup of the "Dream Team": Narda Lepes, Mauro Colagreco (no less than the first Argentine chef to be awarded a Michelin star for his famous restaurant, Mirazur, in France), Fernando Trocca, Germán Martitegui and Guido Tassi.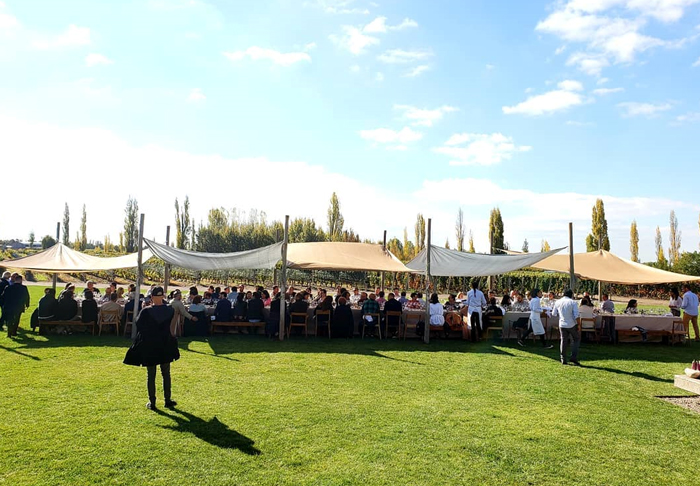 More hands joined in, like Tato Giovannoni´s, with his perfect cocktails, and as bonus: all wines from winery Zuccardi Piedra Infinita, among others.
Obviously, all of them care a lot about my rating in the COQUERA guide, so I'll award them 4 shoes and a glass of wine (EXCELLENT Plus!), and here is the reason why:
It was like stepping them down and right back up from the premium chef category pedestal: Down, because we saw them in action as plain regular people just cooking and hosting us with the same care and intimacy you would expect from your own friends when having you at their home. And then, back up to the top, with the warmth and quality of service truly worthy of the podium.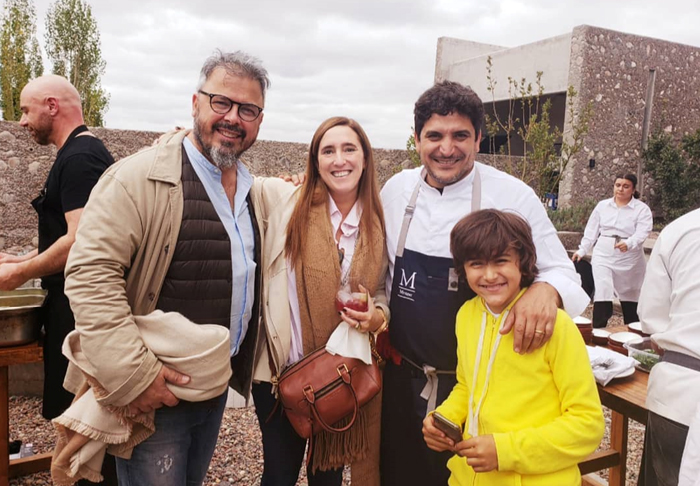 The environment in such a winery, with its owners as our luxury hosts, added even more magic to the event. And right at the foot of the Andes.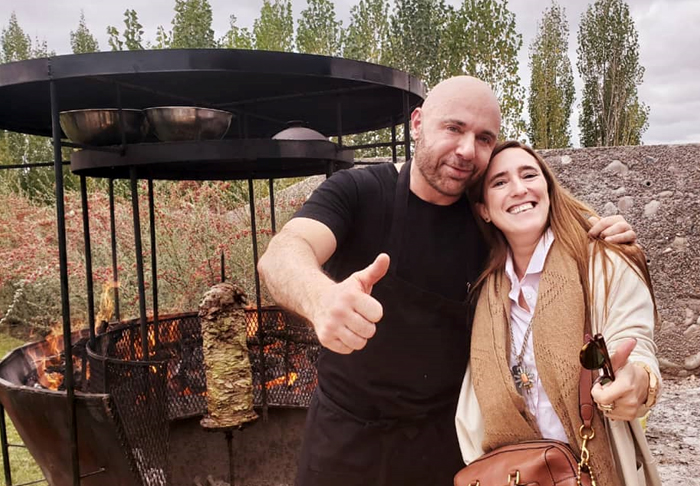 The menu featured chef Martitegui's tamales with two types of corn and partridge leg; chef Tassi's blood sausage with fresh beans; Colagreco's shredded and pressed lamb confit, with sweet potatoes, caramelized onions, dates and mashed quince on the side, and another dish of persimmon with Armagnac whipped cream; chef Narda Lepes' squash tempura with aioli; and chef Martitegui's kid goat tacos wrapped in lettuce leaves.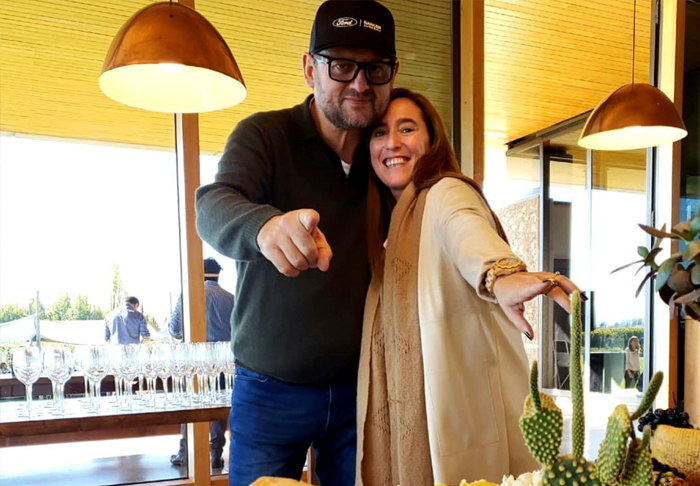 Spectacular live music by duet Mariano Dalla Torre and Gustavo Bruno.
Over one hundred guests, gastronomic icons, journalists, wine experts and special—not to say shameless—guests, like me. My conclusion: gastronomy, cocktails and premium wines combined in a luxury environment. If you are a hearty eater, add this event to your bucket list!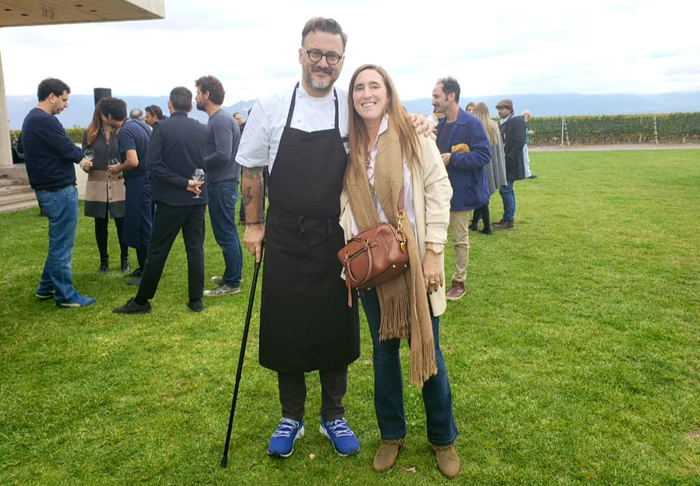 As every place we attend with ALCHEMY DMC, this event turned every single element into gold!