Patagonia is a place we always like to return to, it is so extensive that there is always a new spot to discover.
Let us show you our amazing glamping experiences surrounded by pure nature. These are the perfect getaway for those who are looking to getting closer to nature with uncompromising privacy and in hang with ALCHEMY`s true high-end services.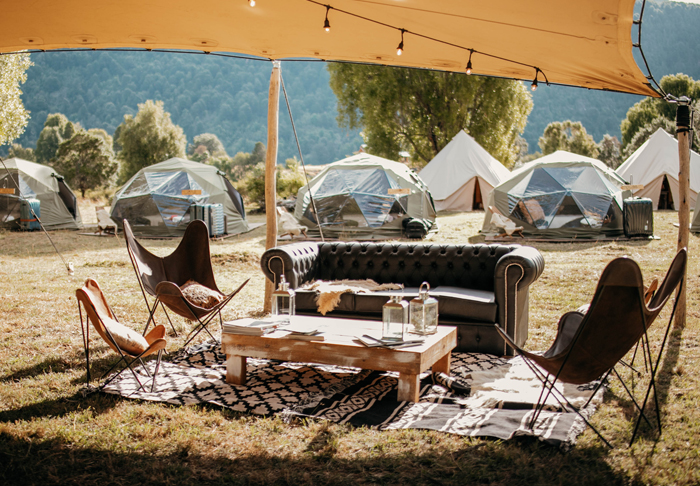 Our Glamping experiences are a great and relaxing way of making memories in untouched locations! Given the remoteness of our chosen spots, in the middle of the wilderness, the experience is 100% unplugged- staying away from social media usually invites to a relaxed ambience and promotes long talks and connecting amongst each other.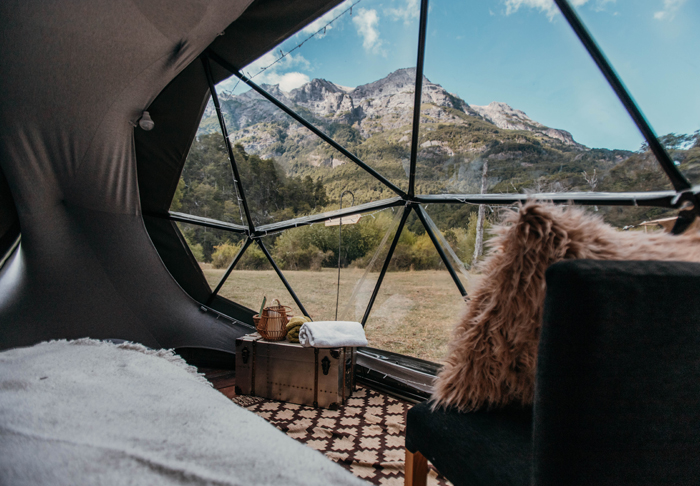 ALCHEMY prepared a wide range of exclusive outdoor activities such as rafting and trekking, all in different levels. We complemented these with activities like exclusive parties, live music and entertainment, among others.
ALCHEMY has the proven capability to make you feel like home away from home, even in the most pristine and undiscovered places. Allow the below photographs of our latest Glamping experience to speak for us…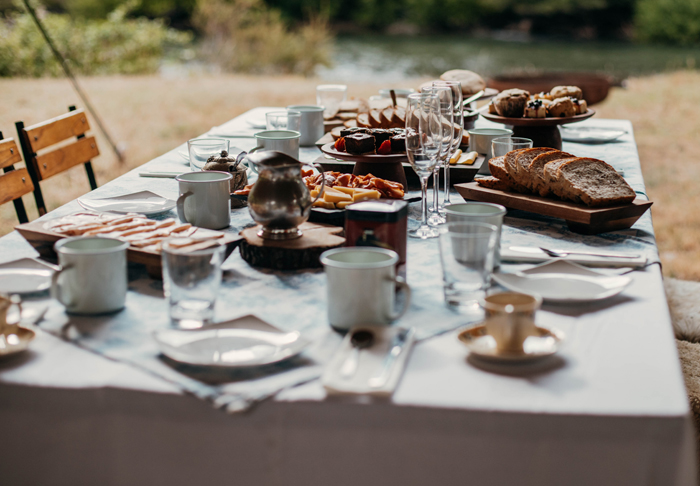 We included full board service with a chef onsite. A perfect way to enjoy great outdoors and relax through culinary delicacies.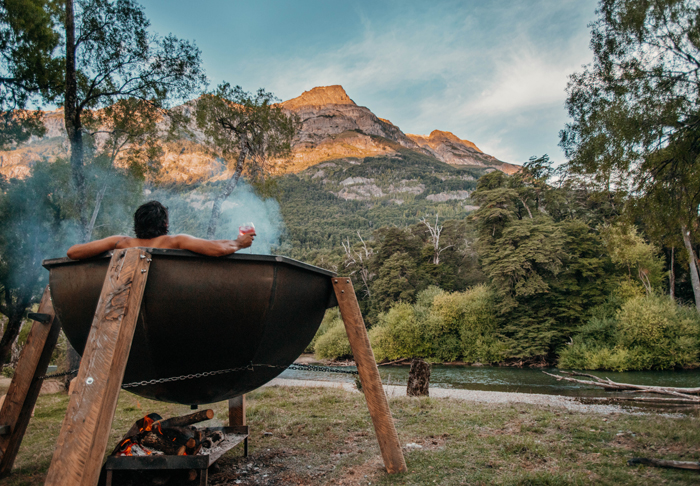 Get cozy in front of the fire and watch the sky colors change as the sun sets over the horizon. At night, watch the night sky from your hot tub surrounded by pure nature.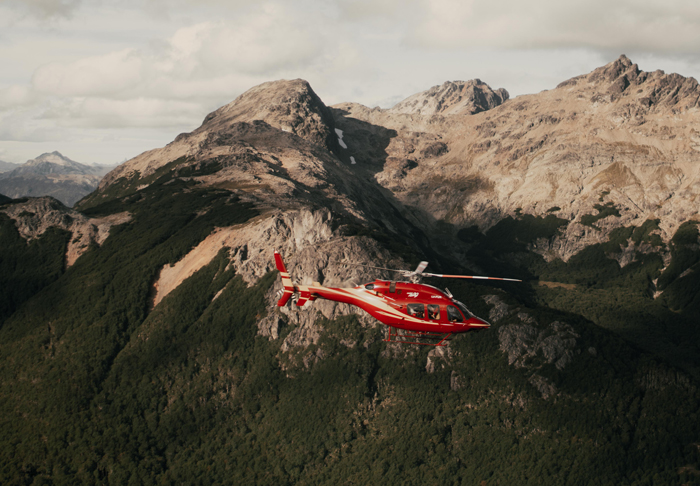 It only takes some minutes on luxury helicopters to get lost in amazing sceneries of Patagonia.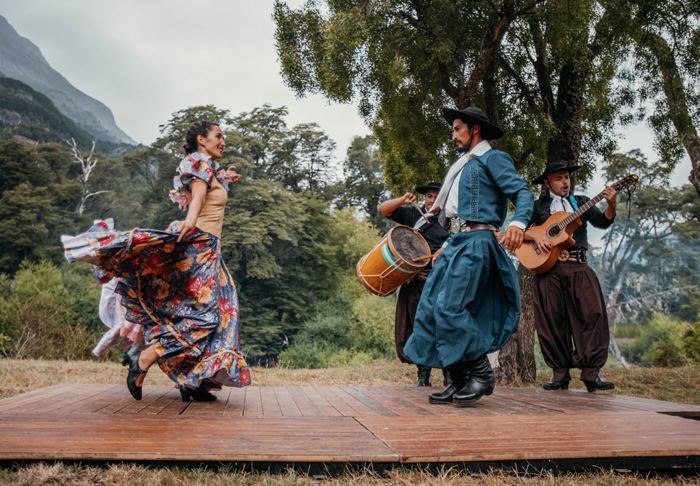 Guests enjoyed our live musical surprises, paired up by your favorite drink… making up for memorable moments!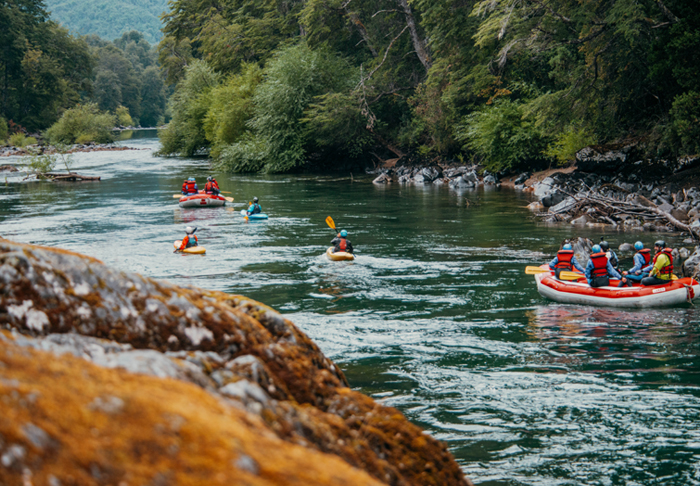 Every day was different! We prepared personalized outdoor activities during the stay. It's all about the perfect combination of relaxing and adrenaline!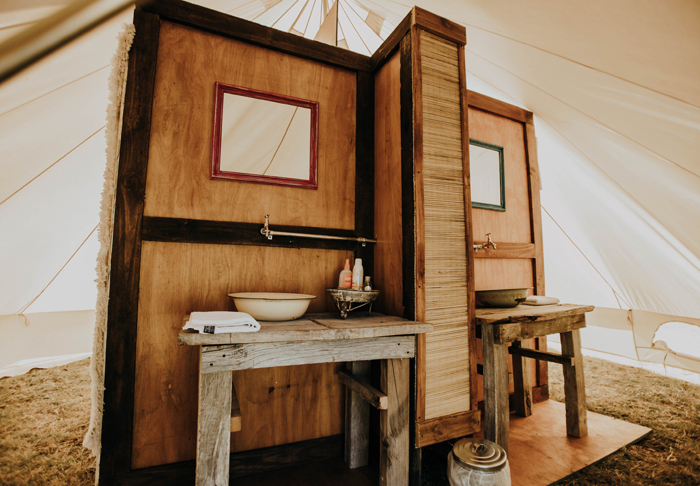 Glamping is also an eco-friendly travel option, with a low carbon footprint. Our aim is to leave no trace and to let the natural environment remain in its original state.