1. NIÑO GORDO

Ever since I first entered the place, I have been crazy about its design. This is a fusion Asian grill house and, because of its atmosphere, it feels like being in each and every Asian country you can imagine, all in just one place.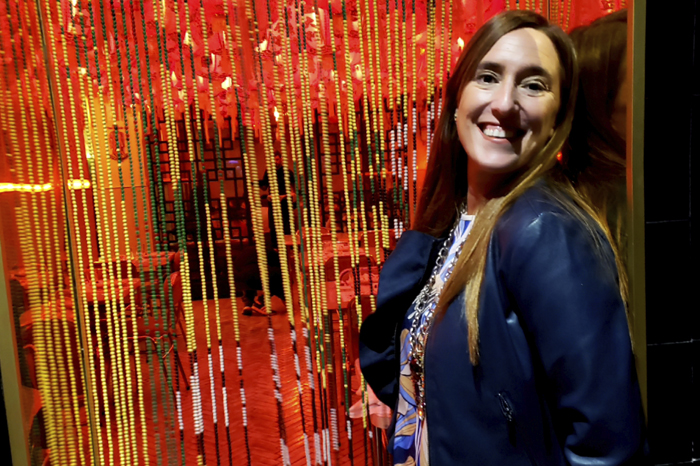 Once you have enjoyed all the design details, you have to spend some time playing: yeah, as you've read… The place is full of toys: Some of them move when illuminated, others are vintage video games you switch on and play as if you were a child.
I guess you're all waiting for the gastronomic info, aren't you? Well, the chef is the well-known Colombian Pedro Peña, who is indeed the most perfect host!
A word of advice: Make a reservation. You can choose 20:30 or 22:30. Either bar or table. I would go for the first option as you can talk directly with the chef and he inquires about your tastes and suggests a perfectly suiting meal. Of course, there is a menu, but let the chef guide you through some options as he's always right.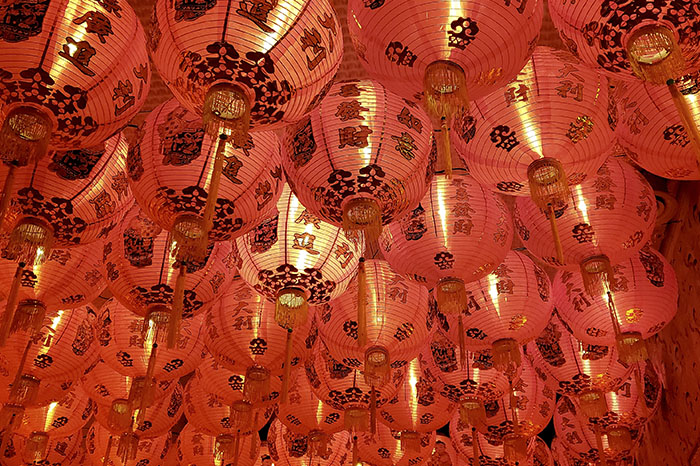 By the way, you should also have a cocktail, they are delicious and served in funny glasses.

Address: Thames 1810 – PALERMO

For more information: https://ninogordo.meitre.com/
**************************
2. LAS PATRIOTAS
The perfect place for your heels and gaucho outfit! You'll be as surprised as I was by this tavern that opened by the end of last year. Located in Palermo, this real gem is the brand new bar of Tato Giovannoni, one of the top bartenders whose legendary bar, Florería Atlántico, was ranked among the 10 best bars worldwide.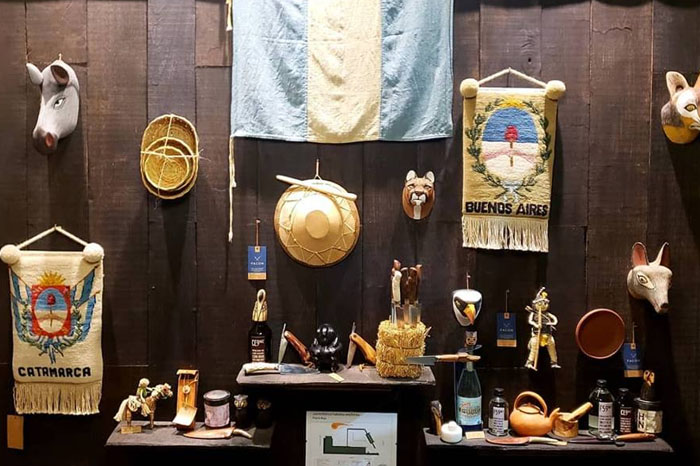 Reasons why you should visit this place—other than its food!
✔ This is an Argentine tavern honoring Argentine roots in every single detail.
✔ It pays tribute to Women in Argentine history as you'll see on the paintings.
✔ The Argentine flag is present in every detail across the place.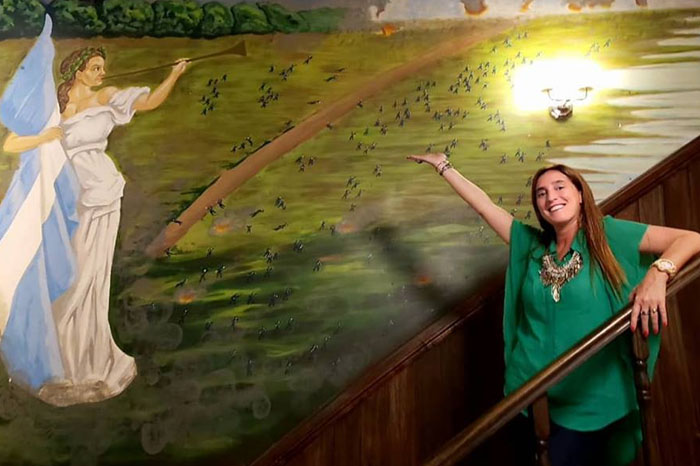 ✔ You´ll be astonished by a mega mirror displaying the coats of arms of several provinces.
✔ Before you sit down to eat your meal, have some fun going all over the place and trying on pretty chic hats.
✔ Service is warm-hearted, professional and relaxed as well.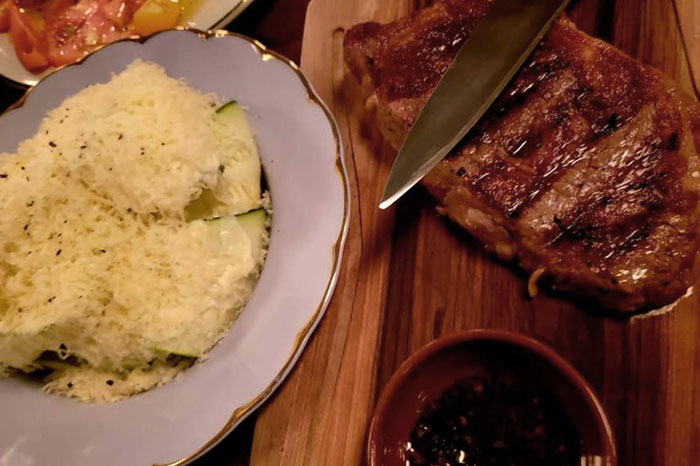 Food-related reasons that will urge you to visit this place:
✔ Premium cocktails made by Tato.
✔ Genuine Argentine food with a gourmet preparation, which means that you´ll eat homemade Argentine food, though highly sophisticated, with no flavors lost! In other words, the gourmet style keeps the original food taste without changing its essence.

Address: Paunero 2880 – PALERMO

For more information: https://www.laspatriotasargentinas.com/
**************************
3. TALAS DEL ENTRERRIANO

You should wear sneakers to this place… but don't miss the chance of eating here!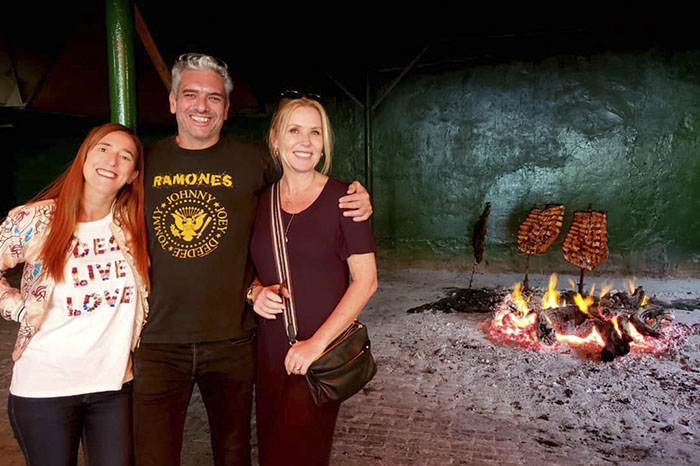 Hosted by its owners—Oscar "el Entrerriano" and his family—and a large staff, this is a popular grill house displaying a vast quincho-style lounge in the district of José León Suárez. Rest assured that you will find no tourists here and you will live a 100% authentic experience, the real thing… Who knows? Fancy meeting you here!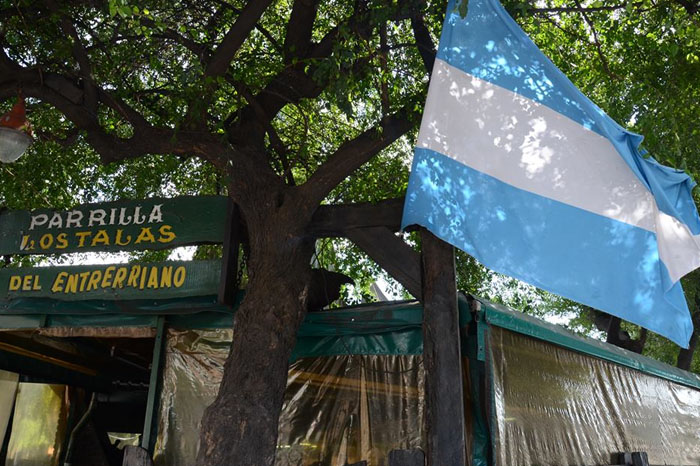 As a wood-fired grill house, it offers the typical meat cuts, but the leading stars are grilled suckling pig, kid goat, lamb and rabbit.
A word of advice: after such a feast, you will need to allow some time for a nap!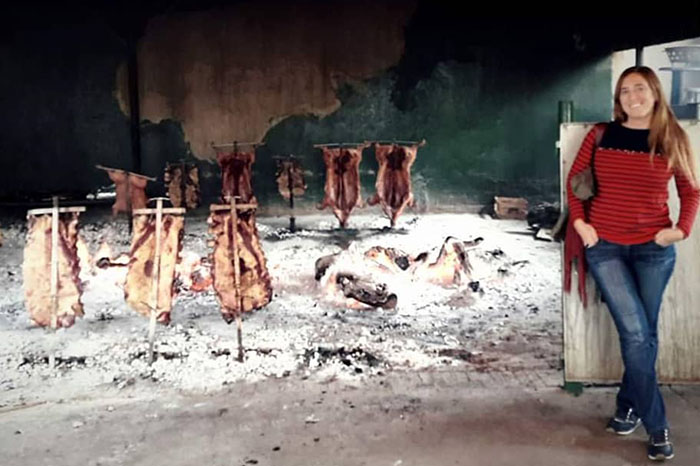 Address: Av. Brigadier de Rosas 1391 – JOSE LEON SUAREZ

For more information: https://www.facebook.com/lostalasdelentrerriano/

**************************
4. CORTE COMEDOR
A 2×1 special treat where you have two equally satisfying choices: You can either buy at the butcher's Corte Carnicería and have your Argentine friend—I hope by this time you already have one (if you don't, you can always call me!)—barbecue a full-fledged asado at home, or have a meal at the restaurant Corte Comedor (you'll find one place next to the other, and no matter what you choose, you should visit both).
This is a boutique grill house with an amazing design, service and, above all, excellent food.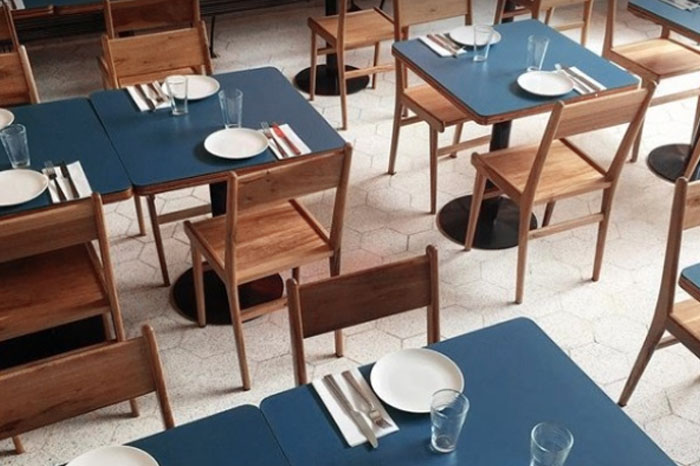 A word of advice on the menu: as appetizers, you should order barbecue croquettes with béchamel sauce, sweetbreads and lamb merguez (yeah, you'd better not be on a diet when you come here) and, as the main dish, you should have 60-day aged steer steak; you can make sure this is the hit.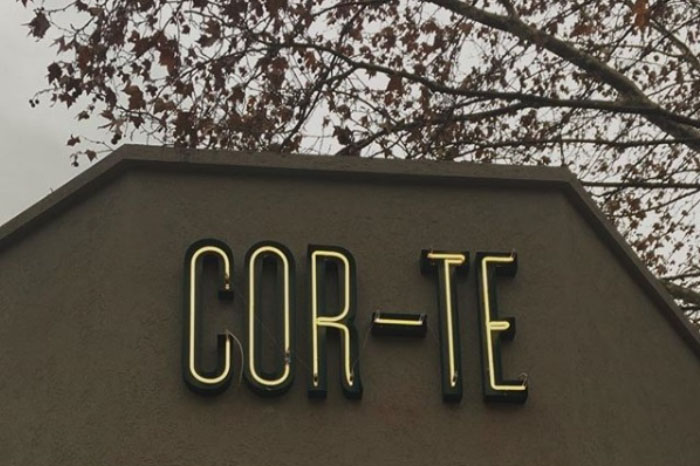 Address: Av. Olazábal 1399 – BELGRANO

**************************
5. MUMBAI
Tired of meat and grills? Here is a good choice for you to travel to a different continent without leaving Argentina.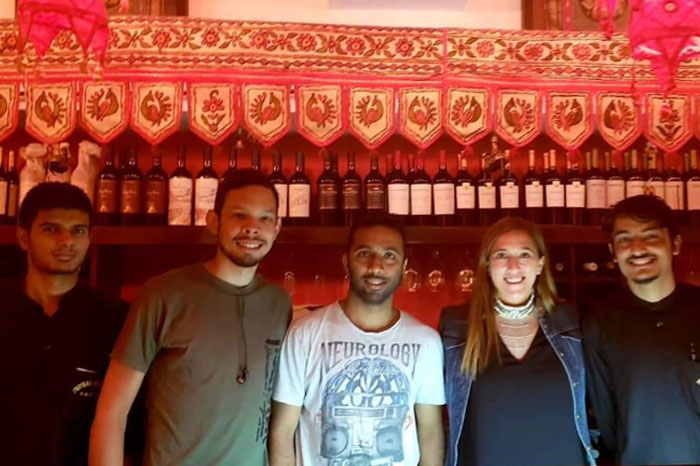 Mumbai is an Indian food restaurant in the heart of Palermo. It features a taste-it-all menu for those who are eager to leave no flavor out of such an exquisite experience.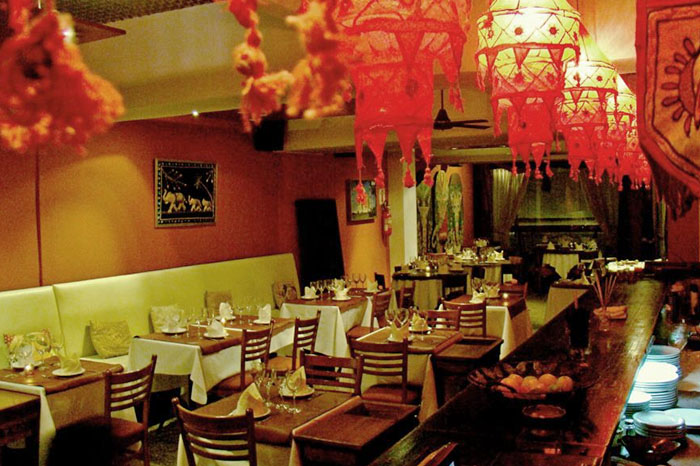 The atmosphere of this place will take you to India, though you will never leave the heart of Buenos Aires.
A word of advice on the food: For starters, don't miss the chickpea flour coated shrimps, lamb curry and tandoori chicken.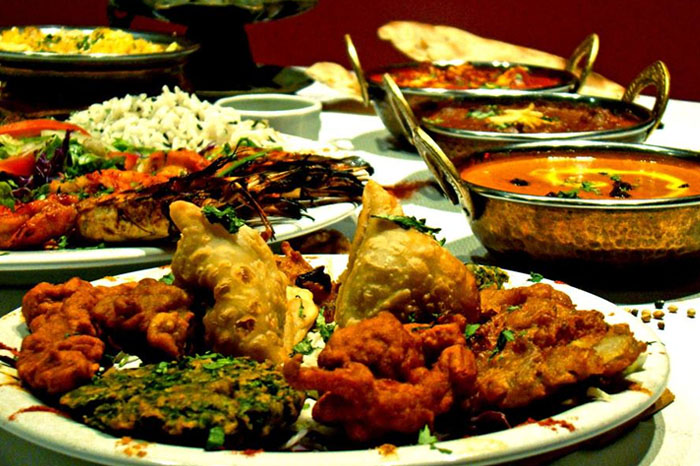 On the side of every dish, you will have naan—which is wheat bread typical of Asian countries. You will never regret this!

Address: Honduras 5684 – PALERMO

For more information: https://www.facebook.com/mumbai.baires/
**************************
6. RENATTO
A place that never fails in Villa Pueyrredon—a neighborhood where you will hardly ever find a tourist.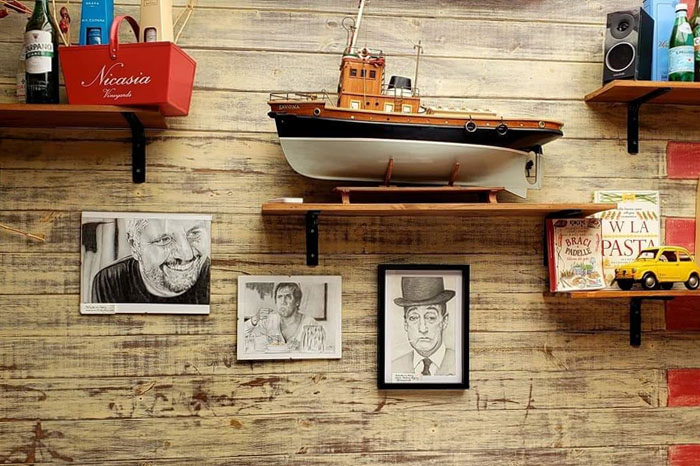 Besides this restaurant's exceptionally friendly atmosphere and genuine Italian feeling, the staff is truly warm, obliging and, of course, every inch Italian.
Behind this hidden gem is the well-known chef, Paolo Spertino.
A word of advice on the food: For starters, have burrata (a half serving is quite filling), followed by a fish and seafood platter, and to top it all, there is nothing like having some pasta: ravioli with pesto and shrimps. Mouthwatering, indeed!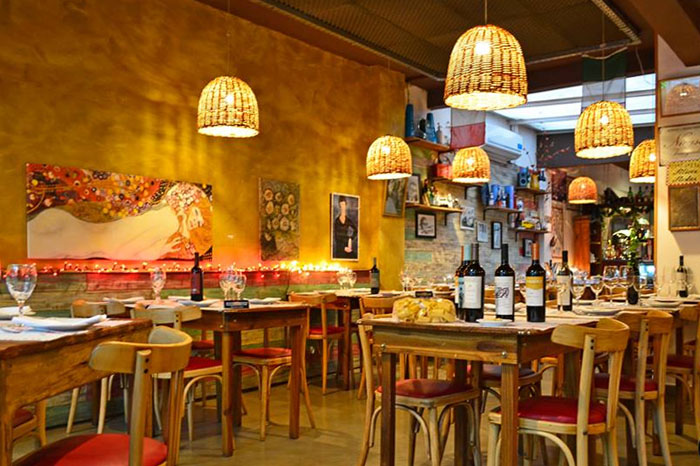 Mind you—tongue in cheek—you should abide by Renatto's rules at all times:
1.- You shall not have grated cheese over sea dishes.
2.- You shall not leave wine on the table.
3.- You shall treat your waiter as he treats you.
4.- You shall praise your food if it was tasty.

Address: Pareja 3050 – VILLA PUEYRREDON

For more information: https://www.facebook.com/renattocucina/
**************************
7. ANCHOITA
Ranked among the top 10 restaurants first opening its doors in 2018 in the City of Buenos Aires, this place has a breathtaking atmosphere: few tables—perfect for eating at the bar—and a view of the kitchen.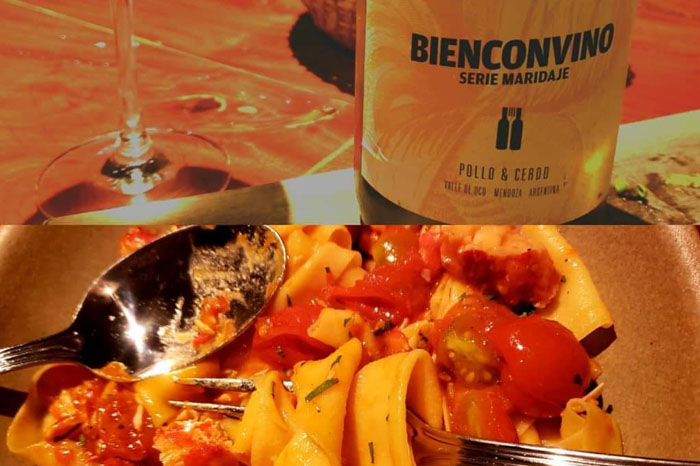 The menu features grilled food to cater to every taste, including beef, fish, and what not… Even if you need to take a break from Argentine grill, you will certainly enjoy an exquisite choice of pasta.
A word of advice: Don't miss the Eastern Choripán! This grilled-sausage sandwich comes with two choices of sauce on the side and the bread is totally out of this world… Definitely, a choripán you will taste nowhere else in this country.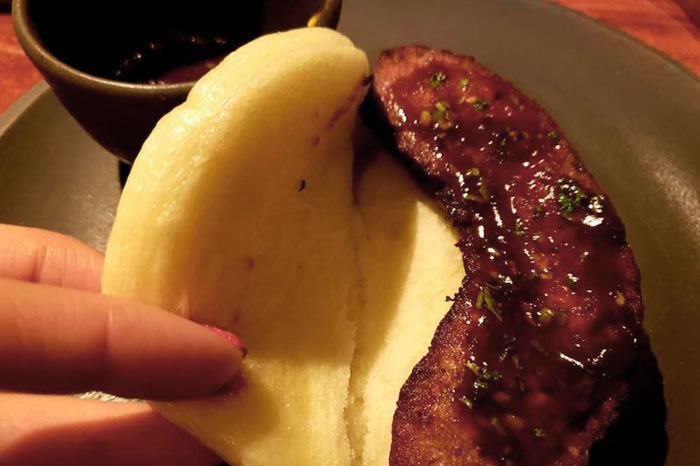 In a land also well known for its wines, it is worth ordering any of Bienconvino labels, which offer an outstanding Serie Maridaje for every choice of meal.

Address: Juan Ramirez de Velasco 1520 – CHACARITA