Every October in PATAGONIA, the horizon becomes a magical tapestry of red, yellow, lilac, white, black and pink tulips with the mountains in the back of the scenery.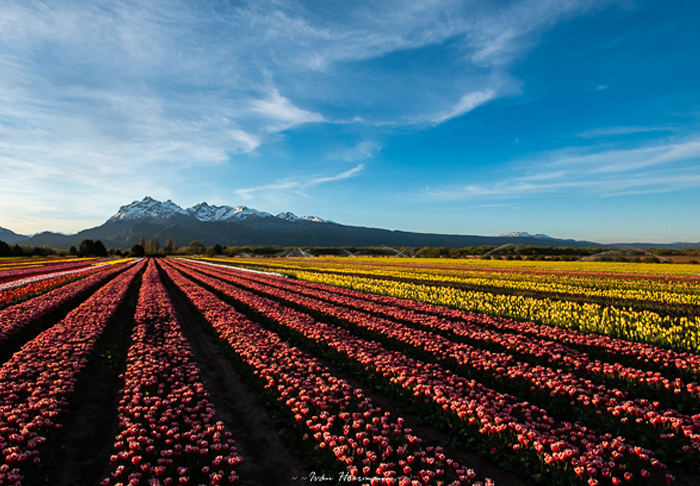 A unique and ephemeral spectacle, Tulips fill the valley with colours in Trevelin area (26 kms away from Esquel). Due to the favourable conditions of the climate and soil, the results are very. Currently, just over three hectares of its farm are dedicated to the cultivation of twenty-seven varieties of tulips that extend in rows of up to four hundred meters.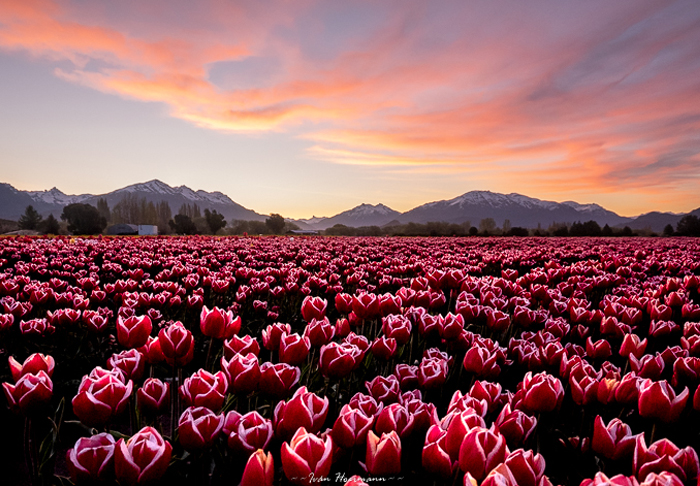 A local producer decided to open his doors to show the world his initiative and welcomes visitors that wants to see the amazing landscape. They can be seen preferably in the second half of the month .
The production of these flowers is not simple and demands meticulous and almost handmade work all year round. The bulbs are planted in May with a special machine that deposits them at the same depth. In August the leaves of the tulips already start to appear and a control is made plant by plant, to detect any viruses and remove the tulips that have any disease. The first days of October, as if by magic, fragile and colourful open their petals to the sun. The postcard only lasts a month and a half, at best, if the strong Patagonian winds, some drizzle or frost, do not punish them before. In mid-November, the flowers are cut by hand one by one. In January, the bulbs are harvested with machinery brought from the Netherlands and taken to a storage plant. There they are separated according to their size and stored in a temperature-controlled storage chamber. The bulbs selected for sale leave for the buyer in special transports)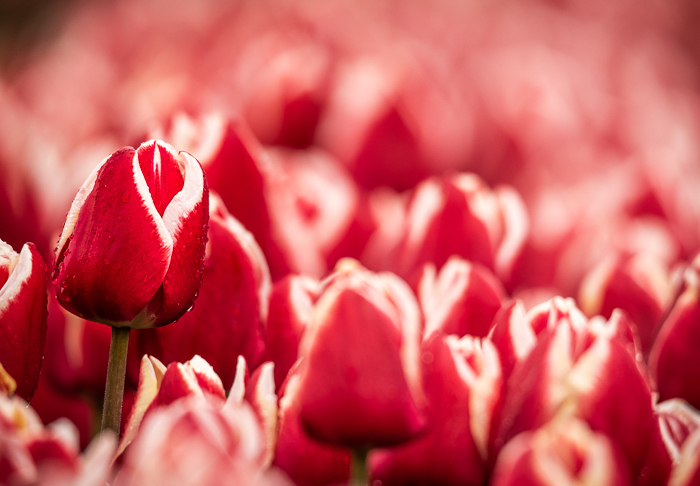 Destination can be combined with the most amazing National Parks of the Andes Mountain range. Images that will always be remembered. .."