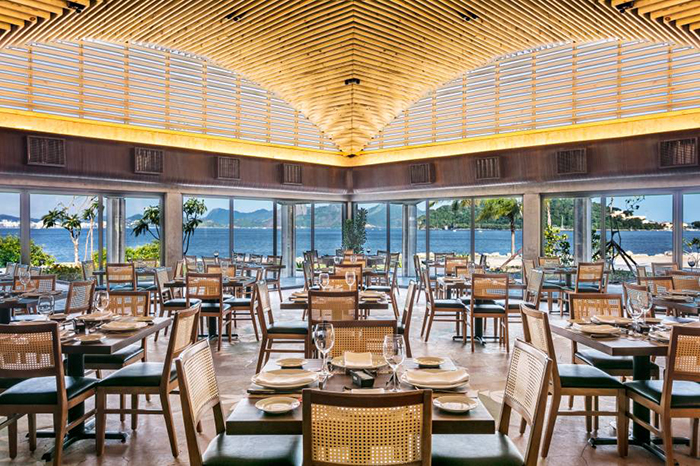 Assador Rio´s opened its doors in one of the most famous addresses of Rio, once occupied by Porcão Rio´s.
This traditional property comes back to the gastronomic scene fully renovated with wood textures, stones and rustic decoration with an elegant ceiling that enhances the natural light and complements the unobstructed views of Guanabara Bay, Sugar Loaf and Burle Marx gardens surrounds the dining rooms.
Assador goes straight to the point by offering valued meat cuts in its "rodizio" service and reduced but delectable variety of side dishes in the buffet, where you will find a good selection of fresh salads, vegetables, and a table of charcuterie and Brazilian artisanal cheeses.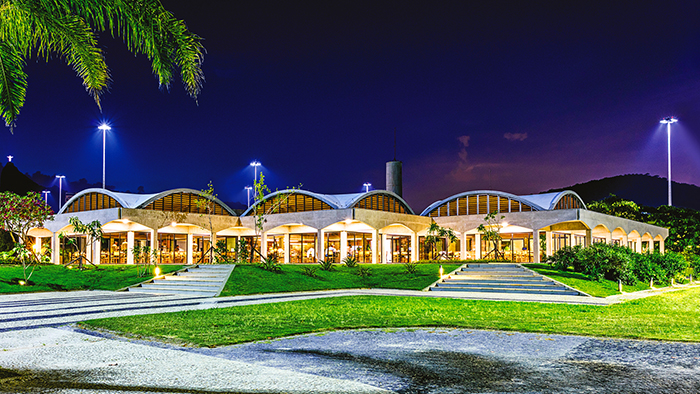 The attention is drawn to the skewers and boards that circulates in the dining room, serving classics such as Skirt, Picanha, Hump steak, Lamb chops, Ancho Beef, among other noble cuts such as the Tomahawk – a piece of meat that joins the rib and entrecôte – Chorizo and Shoulder Steak. Do not leave Assador without a taste of their prime rib, which is grilled for 10 hours!
Capacity: 550 guests Private rooms for group from 80 to 350 people Highlights: Unspoiled views & Private group rooms Location: Downtown