BUENOS AIRES HAS ITS NEW "PASEO DEL BAJO" WALK, AND I WOULD LIKE TO INTRODUCE YOU TO IT (DON'T WORRY, NO SPOILERS INVOLVED SO YOU DON'T MISS SURPRISE EFFECT).
I chose a beautiful sun-shinning day to walk around this area, starting my walk from Puerto Madero (top chic area you simply cannot miss). I completed the whole walk and loved it, one of the best things was the stairs that lead to the view I'm about to share with you!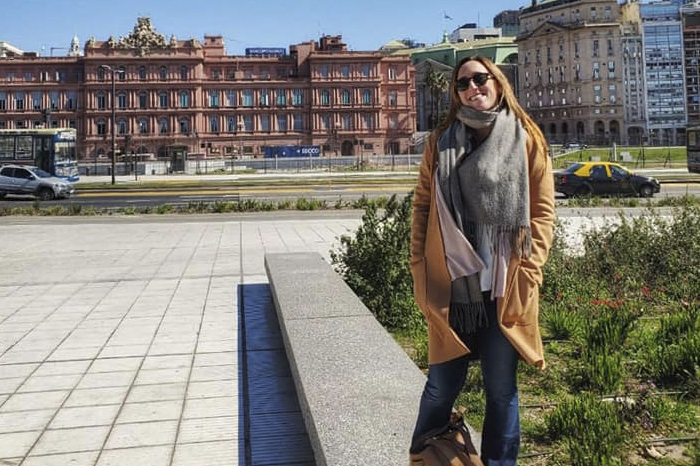 Don't tell me it doesn't look like you've just arrived at a European city! There's a reason why we are called the most "European" city of South America.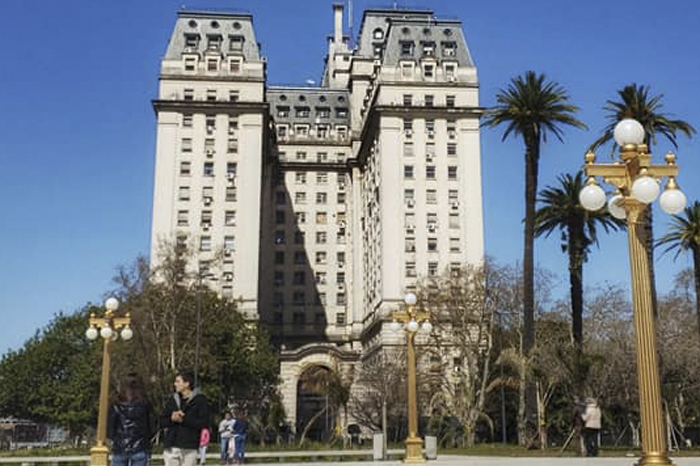 As soon as you get to the stairs, these streetlights shine and the views I see, in a distracted way, Monday to Friday gained a new tourist perspective yesterday, which I very much enjoyed.
In the surroundings, several emblematic buildings: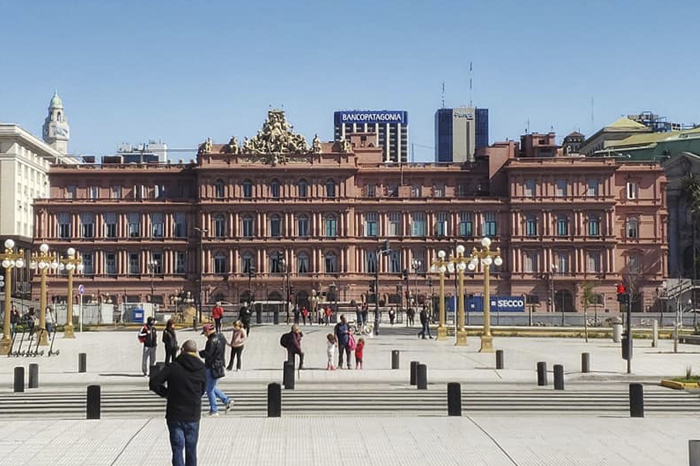 The Casa Rosada ("pink house") – classic view is from Plaza de Mayo, but you can now admire it from both different angles – no less than our government building.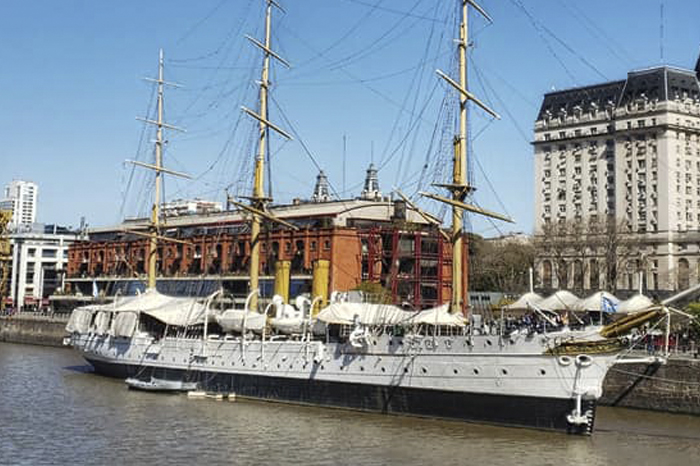 The former Post Office building – currently the Kirchner Cultural Center "CCK". Taking note of the flowers and nature appreciated from this angle. It is also my advice to tour this building from the inside and eat in the 9th floor restaurant conveniently called Piso 9. To reach this square and get the shocking views, walk through the classic Puente de la Mujer (Women Bridge), and from right there you can also see the Fragata Sarmiento (a ship you could also tour from the inside).