Villa Beluno is more than a hotel, it is a large family house that welcomes guests. There are a few places in the world of this nature like some European castle that has been recycled in this same direction, where the owners receive you. It is a value that is called experience. Villa Beluno is in between the brute physical world and the delicate memories made under the grandeur of our Patagonia sky.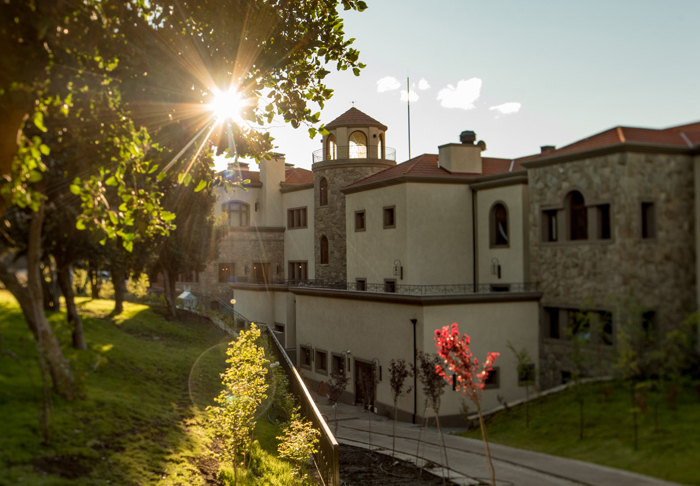 A magical family weekend, an enchanted wedding, an intimate gathering, an otherworldly honeymoon. These are everyday superlatives at Villa Beluno for discerning travelers who experience a boutique hotel set upon the azur shoreline of Nahuel Huapi Lake. From the very beginning, they honored their traditional family recipes through the lens of haute cuisine innovation. Villa Beluno then is a feast for the eyes, senses and palette. The property is a four-season gateway to both heroic and intimate pleasures. Skiing down white-capped, cathedral peaks, swimming in azure andine lakes, a lazy picnic on your private veranda, join this for curated experiences to complete your stay. Villa Beluno relieves travellers from their daily grind and worries, obliging them to rediscover what's truly important. Bonds are made and renewed when delicate refinery surrounds, disarming defenses and reawakening the curiosity.
SCENERY
Blending breathtaking landscapes with an intimate homelike aura, our hotel awakens your senses to a new reality.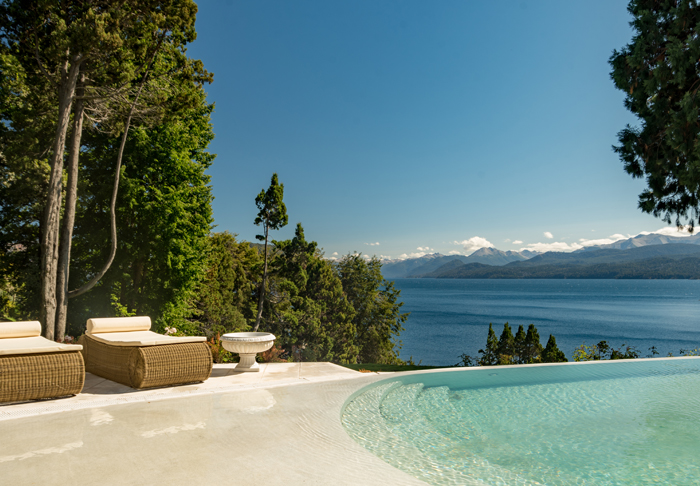 ROOMS
14 comfortable rooms is to experience the seamless marriage of nature with comfort. Windows open onto gentle waters while natural light fills the room and your soul with tranquility.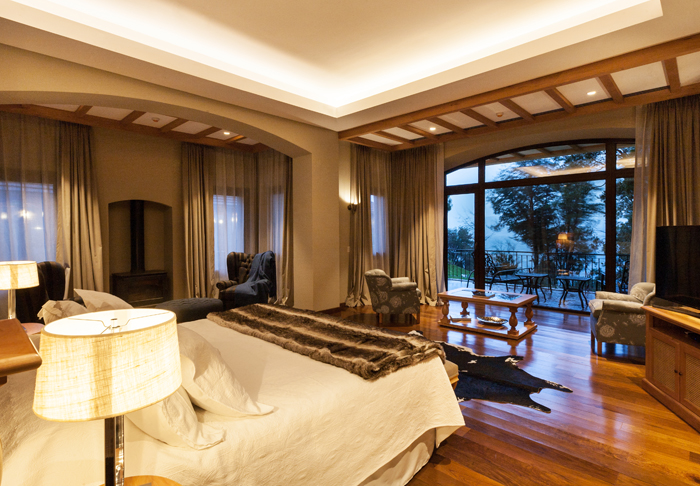 THE VILLA
Nestled atop a hill and overlooking a pristine mountain lake, our fanciful Italian villa nurtures your spirit with a long-desired respite.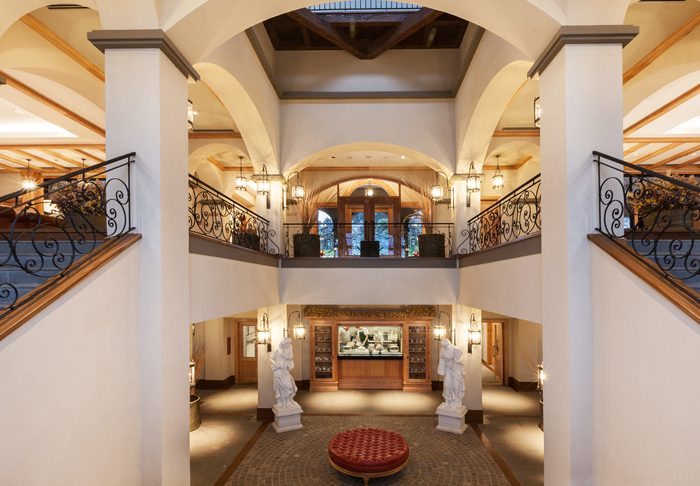 THE HOTEL – Enter a charming Italian villa
Whether desire a family escapade or a romantic tryst, be welcomed into a cherished villa, and be enticed to make intimate memories that will shimmer in the garden of your nostalgia. The delightful villa was created from their heart with the ambition of awakening visictors. Here, carefully designed architecture meets the natural beauty of Nahuel Huapi Lake.
With stark, snow-covered peaks rising above pristine cerulean waters, few places in the world capture the imagination like the raw beauty that surrounds Villa Beluno's peninsula. Discover an untouched wilderness with brilliant green andean forests, where the sharp barrenness of the rocky crags is reflected in the mesmerizing beauty of shimmering waters. Admire lonely mists clinging to the foothills of the mountains or a warm sun emblazoning a sapphire sky. Be awed at the many shadow shows that natures plays upon this unrivaled landscape. Come to have your senses sharpened and your spirit enlarged by untamed loveliness of this austere yet dazzling destination.