The only hotel located inside the Iguazú Falls National Park has been recently refurnished.
This lavish hotel has, without any trace of doubt, the best views in the entire Province of Misiones: right in front of the Iguazú Waterfalls. In fact, from its wide windows, you can watch the mist emanated from the waterfalls, especially from Garganta del Diablo (Devil's Gorge).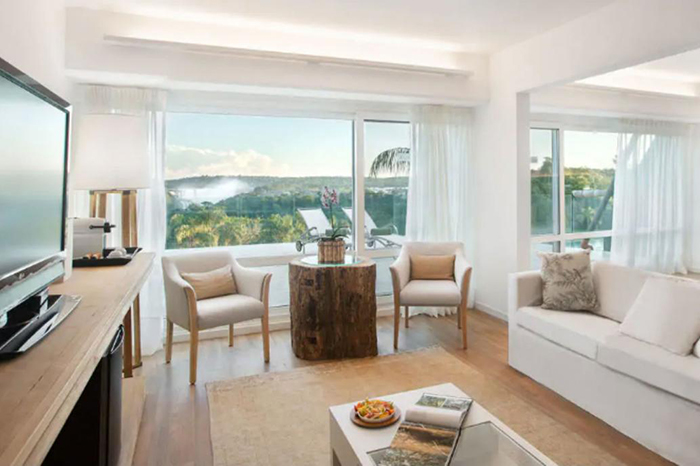 Deluxe Jungle
The new hotel; which features a unique location inside the Iguazú Falls National Park, belonged to the Sheraton Hotel Chain for many years. Afterward, it was acquired by the Spanish Hotel Chain Meliá, who has recently reopened it and changed its status from Meliá to "Gran Meliá", due to the important renovation works done to the property. Gran Meliá is the label used by the Spanish chain to identify its most luxurious hotels, located in exotic and iconic destinations, and offering world-class service.
This renovation is part of the new Meliá Standards which focus on environmental protection policies, using sustainable materials, reducing its impact on the environment, and following the rules imposed by the Iguazú Falls National Park.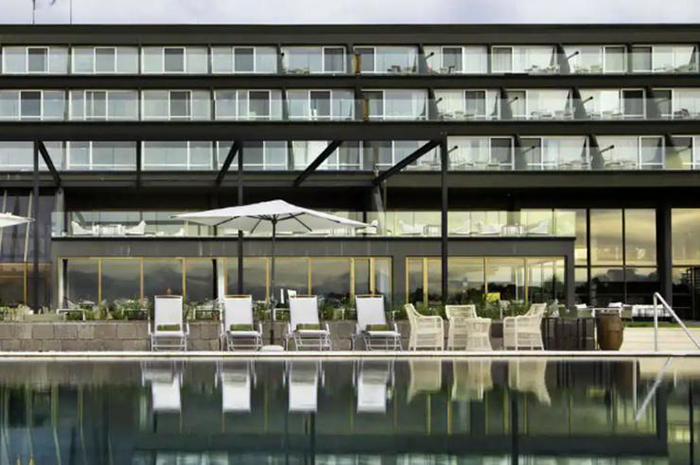 With an over 20 million dollar investment, Meliá Hotels International refurnished 183 guestrooms with warm colors; of which, at least half of them, offer a frontal view of the falls.
The Spanish chain also renovated the YHI Spa, which counts with five individual cubicles, one double cubicle, and a special area designed for a Vichy shower for corporal treatments.  The hotel also features an infinity swimming pool of 50 meter long by 15 meters wide with a breathtaking view of the Garganta del Diablo (Devil's Gorge).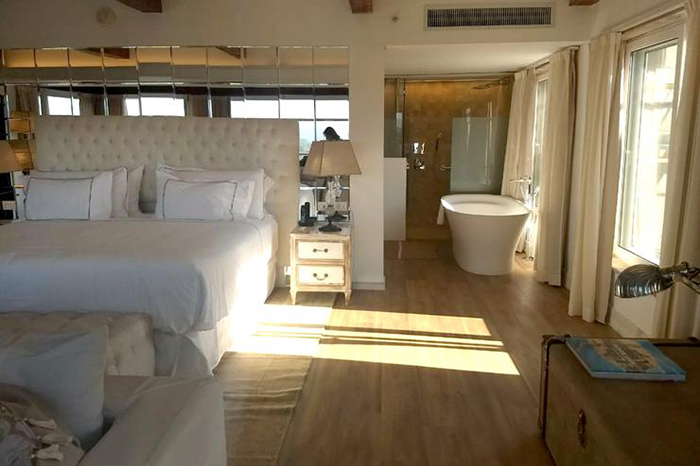 In addition, the property counts with modern fitness facilities, playgrounds, meeting rooms and conference halls; offering all the  Gran Meliá Hotels & Resorts brand attributes, such as the exclusive service RedLevel that guarantee access to premium amenities. Also, new room categories were added:  Royal Suite, Presidential, Master Suite and Iguazú Suite.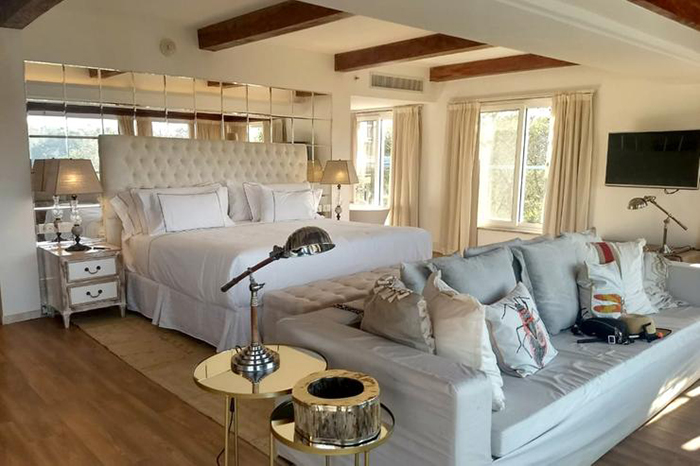 Regarding the gastronomic offer, Gran Meliá Iguazú incorporates Origen Restaurant. It counts with views of the falls and it aims to provide a relaxed atmosphere for breakfast and dinner. It offers an author cuisine proposal that highlight the Misiones original cuisine with modern techniques. A lobby bar and a rooftop bar are also part of the gastronomic offer at the hotel with Spanish Tapas menu.
Source: Newspaper Clarin, Argentina.