Ever dreamed of spending the night under the stars? For those keen on adventure and sustainability, but without giving up comfort, the lovely Uruguayan resort has stepped up and brought us this eco proposal: Glamping at Rio Ancho.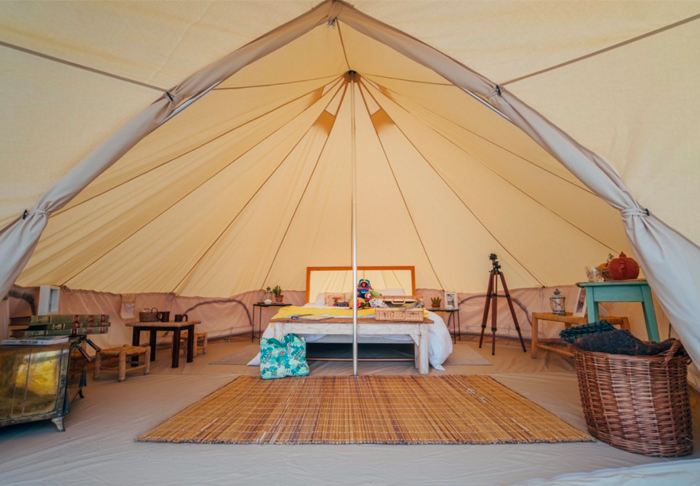 Rio Ancho is located north of the Uruguayan city of Colonia del Sacramento. Known as a high-end resort, they offer this new way of discovering this destination and get to see it from a different angle. Glamping is an opportunity to come close with nature, enjoying the simple things and retreating from the usual accommodations, but without compromising our idea of a comfortable, relaxing stay.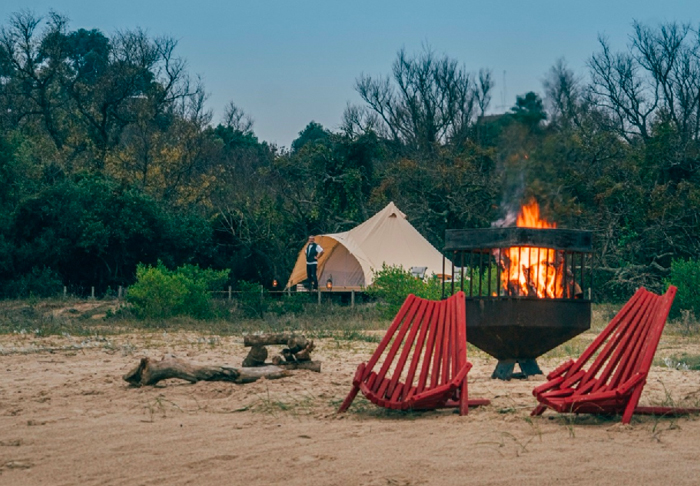 Sleeping in a tent right by the river, guests will have a chance to find the peace to connect with their inner selves. A perfect two-day plan for adventurers is available, including a selection of afternoon activities like Stand-Up Paddle, Mountain Biking, archery, kayak, trekking and beach games; in addition, its peaceful and lovely river beach is perfect for a sunset stroll after a day of fun activities. With meal settings made for the memories: lunch in the river – and bonfire dinners, sunset views are guaranteed! This includes uninterrupted beach bar service.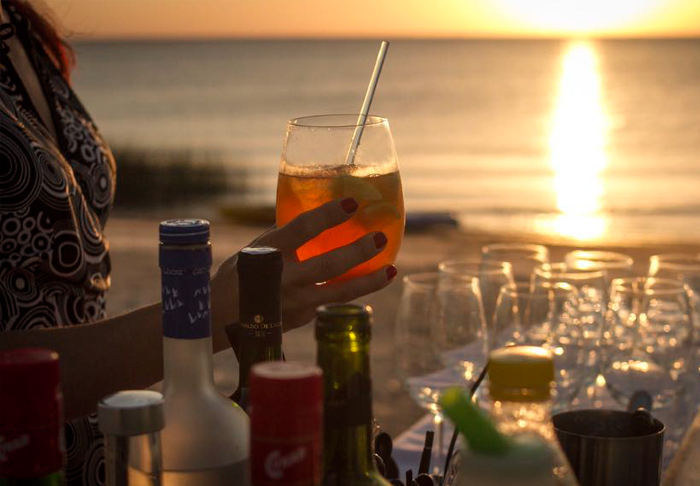 The whole project focuses on sustainability as mainstay, local cuisine with fresh products and eco-friendly materials and activities all around.  After a long day of fun, a solar-heated shower and a queen-sized bed will be waiting in the tent. The perfect eco-comfort for the most special travelers!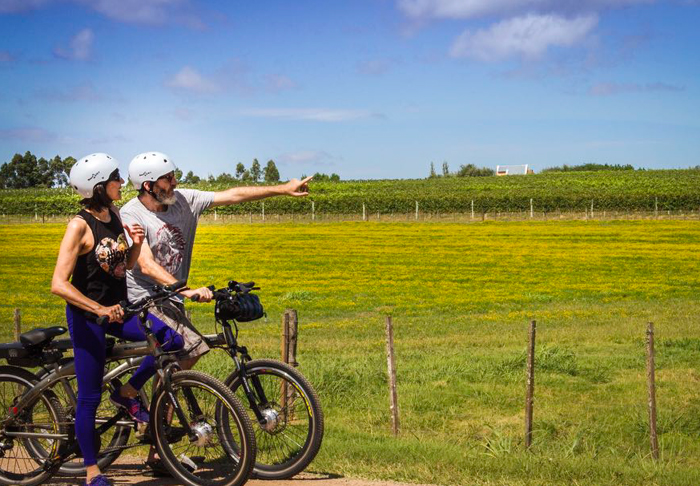 Additional activities such as a nice Yoga or Taichi lesson by the river, a cooking-class or a wine tasting (maybe tea or the traditional mate instead), horseback riding, birdwatching, and even a relaxing massage, are available on request. There are plenty of things to see and do, to make this experience the most peaceful and fulfilling it can be.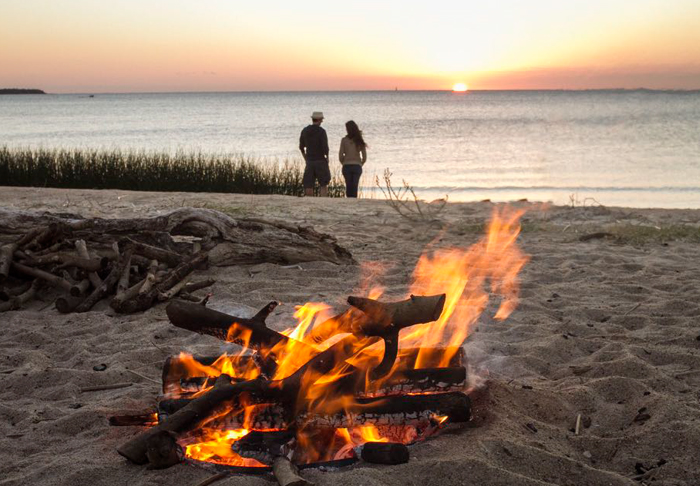 There is something fitting for every guest arriving at Rio Ancho, but most importantly, a true date with nature and tranquility.