VIK VINEYARD
The VIK winery features a unique and unprecedented design, which is at once state-of-the-art, highly sustainable, technologically creative and a stunning visual experience that promises to redefine the wine experience.
In 2004, Alexander Vik, a Norwegian entrepreneur, proposed the creation of a world-class vineyard to produce a unique wine. To find the best terroir, he gathered a team of oenologists, climatologists, geologists, viticulturalists and agronomists to search South America. In 2006, Alexander Vik chose the best terroir with optimal climatic conditions for grape growing and purchased 11.000 acres in Chile.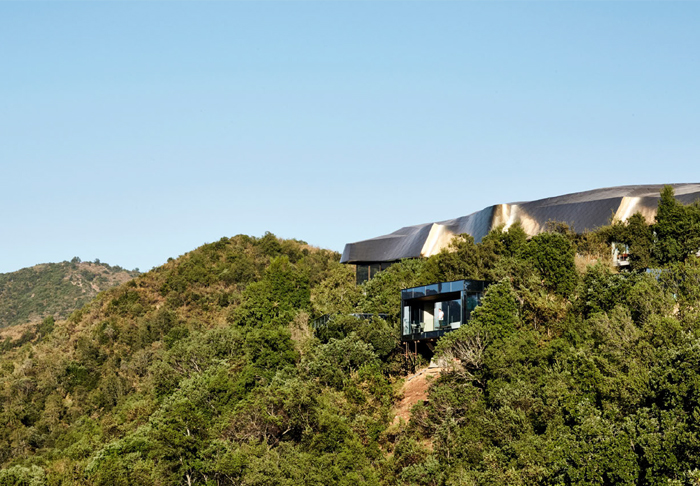 The specific location chosen was the Millahue Valley, or "Place of Gold", as named by the indigenous people. Here "VIK" was born and it embodies the perfect fusion between man, experience, land, climate and the most advanced technology. Their vineyard, or "Place of Gold", is located in the interior of the valley among innumerable gorges, offering us a variety of unequaled terroir and small microclimates – each with distinct exposures and cooled by coastal breezes — giving it the complexity sought after and assuring us that we are on track to reach our objective of producing the best wine in South America. The viti-vinicultural concept at VIK is based on the technique of optimizing each stage of grape growing and wine production, with an important focus on science and technology, all of which is adapted to each of our valleys in order to achieve the optimum maturity levels in our fruit and to create the best wine
Featured new retreat "PURO VIK"
Vik Retreats announces Puro Vik, a new retreat set in the hills at VIK in Chile.  Working in tandem with Vik Chile, its pioneering sister property, the remarkable collection of glass houses offers a new way to experience Chile's breathtaking cultural landscape.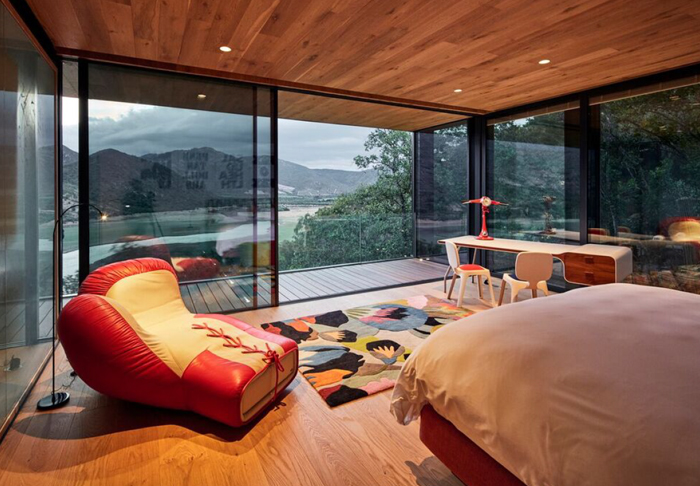 Ideally perched on a hilltop in the middle of this most picturesque valley, with the Andes Mountains in the distance, Puro Vik  is a stunning destination nestled in Chile's Millahue Valley – only a two-hour drive from Santiago de Chile. Puro Vik, a collection of glass houses that will hang from the steep hills just below Vik Chile, in the stunning nature and vineyard of Chile's Millahue Valley.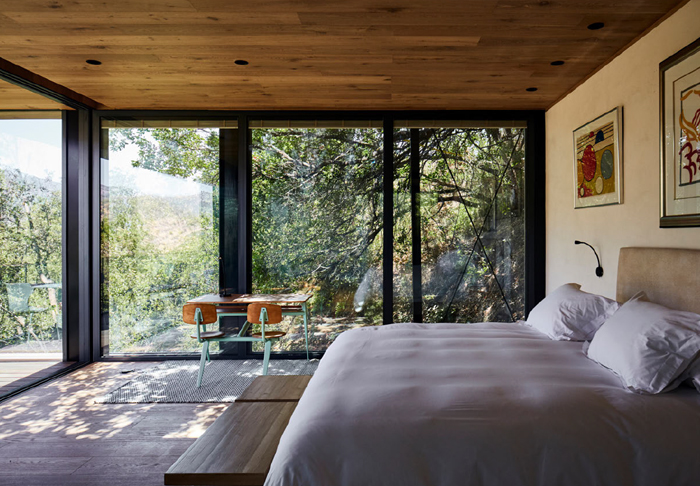 Carefully positioned to offer the best vantage points for living in exquisite, cool and romantic luxury while capturing the magnificent dramatic natural surroundings. Puro Vik offers a hospitality experience which is rare, inspiring and singular by design.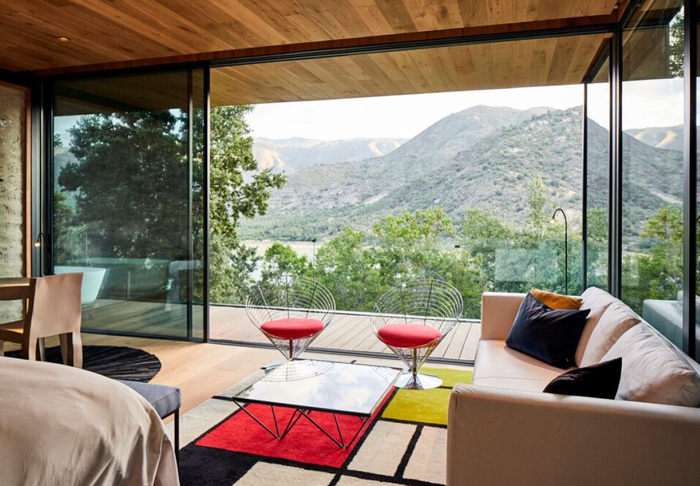 Each glass house will feature unique art and design including themes such as artifacts and antiquities, Japan with Utagawa Hiroshige, the art of glass with Dale Chihuly, holographic art, pop art, 18th century France, bohemian design, neon and light, site specific art installations and La Piu Belle, imagined in homage to the most recent wine from Viña VIK.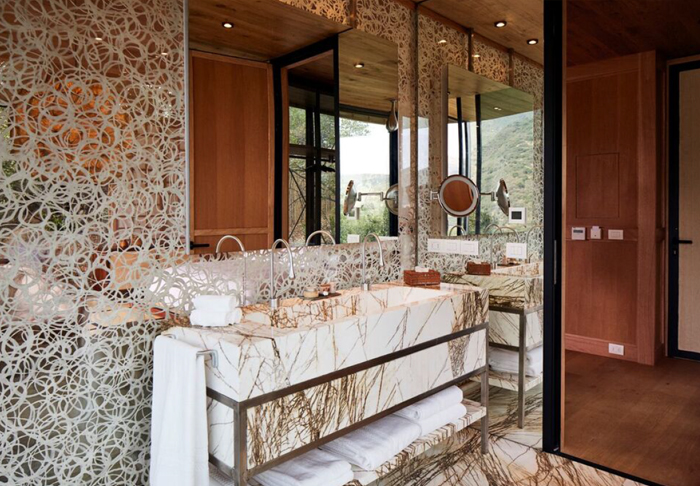 Each house will have a free-standing transparent Italian designed glass closet and luxurious wide-planked hardwood floors continuing from the bedroom out onto the terrace. The roofs will be covered with wild grasses or solar panels depending on each house's exposure.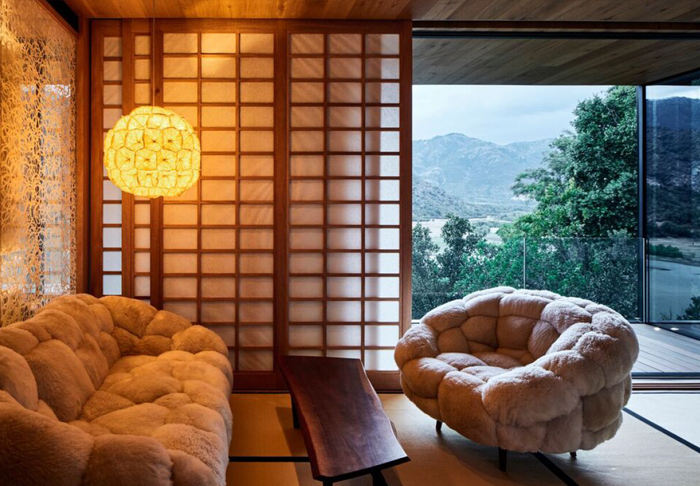 The luxurious bathrooms will each feature a different and unique marble from around the world, art in and of nature itself, laid in slabs, plus handmade Japanese washi paper set inside the glass bathroom walls to create a discrete elegant separation from the bedroom.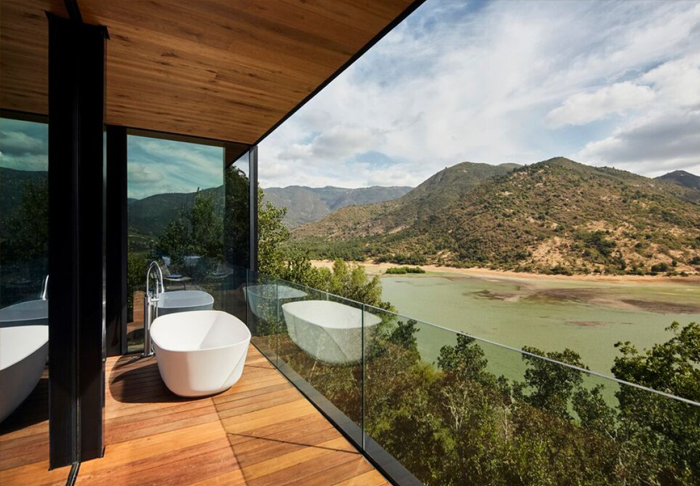 Bedrooms and bathrooms will open onto the private terraces, inviting guests to relax in the plein aire and soak in large beautiful tubs sipping a glass of the best wine beneath the warm Chilean sun, the moon and the constellations of the Southern Hemisphere.