Join me and my girlfriends in this tour around Salta and Jujuy:
01 – ARRIVAL IN SALTA
We arrived after a 2-hour sleep in Salta 'La Linda' (the beautiful) to start this journey between us girlfriends through this corner of our beloved country.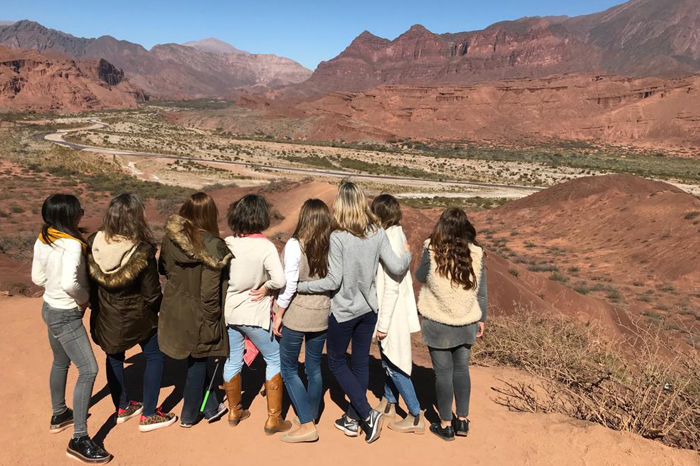 As it usually happens on trips, no matter how tired we were, the van picked us up at 8 o'clock to take us to Cafayate, and as in this kind of trip the stops along the way are almost the most important part of the whole journey, this is where I would like to start and show you a bit about what we saw in this first day: the breathtaking views from Tres Cruces.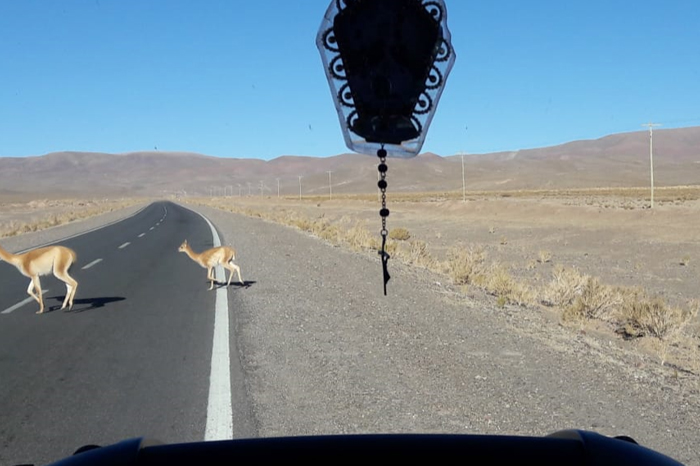 Not to miss: 'Garganta del Diablo' (the devil's throat), and no, we weren't unfortunately able to make it all the way to the top! What a pity! It was still very much worth it.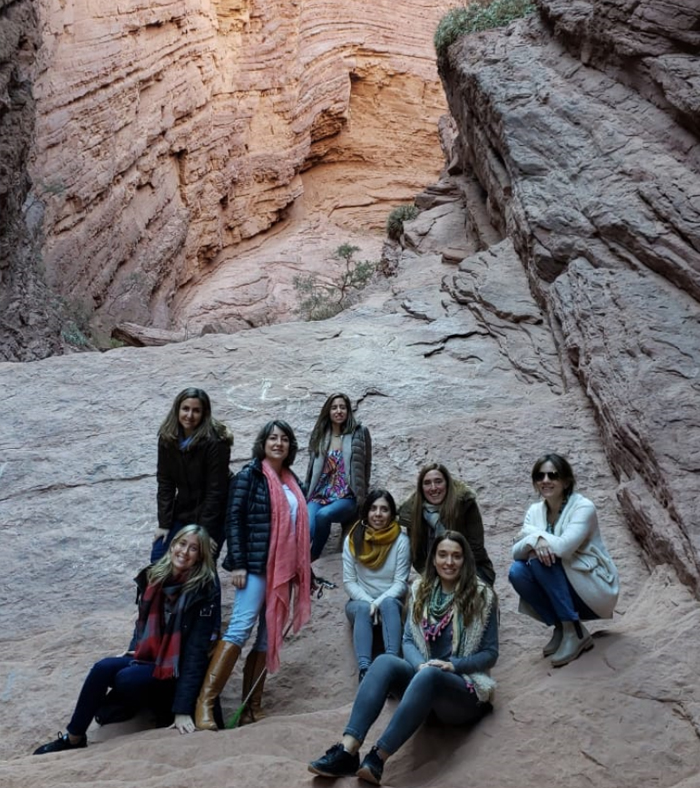 As we were returning to Salta city to sleep the night, the stop at the 'Amphitheater' was done on the way back: please don't hold back from screaming like crazy to enjoy its famous echo!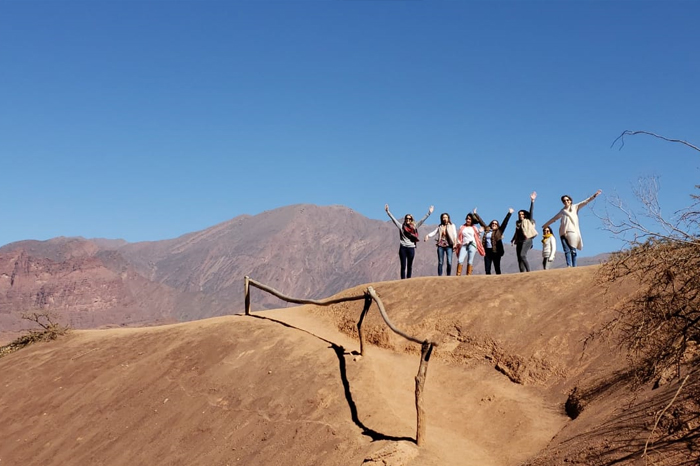 You must definitely stop once or more to taste some empanadas! For a little extra: you should eat them sitting on the sidewalk.
*********** * ************

02 – PURMAMARCA: SO MUCH MORE THAN SIMPLY THE 7-COLOURED HILL
The Argentinian Northwest is meant to be shown in chronological disorder, because sometimes one can go to the same place more than once, simply because I think the best way to do this trip is by driving a car (or in our case in a van), without a rush.
Stopping along the way as much as you want, allowing room for surprises and dedicating the necessary time for everything in this trip. As soon as you get to Jujuy, first thing that gets your eye is the famous Hill and the Welcome sign (it used to say simply "Purmamarca", but they decided to eliminate all doubt and add "Jujuy" to it as well).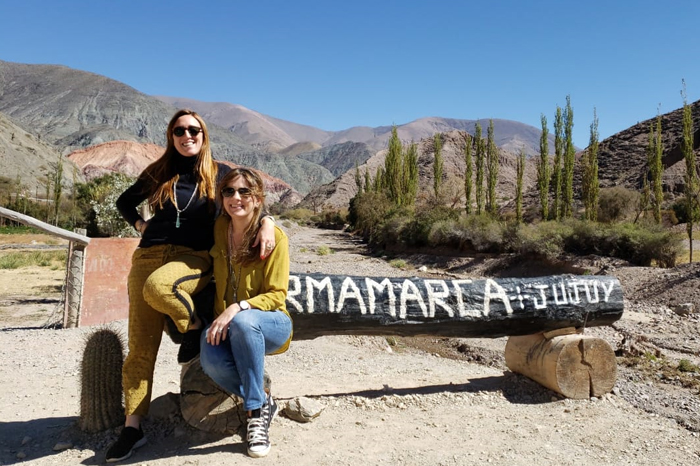 Get lost in its clay and dirt streets, sit anywhere you feel like, lean on every wall and enjoy the atmosphere. The square where you'll find the artisan fair is a 'must', and in the surroundings you will find museums, cafes and more crafts… 8 women trying to buy things (a blanket, some pants, house decoration items, scarves, these few meters could easily have taken us hours to walk).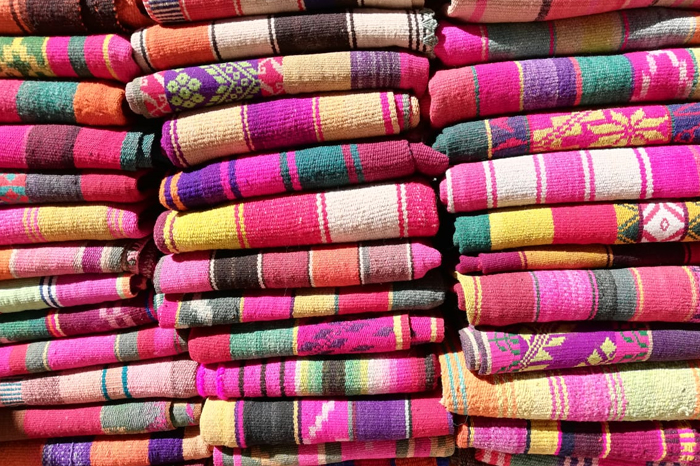 Typical cuisine: the Diablada is highly recommendable, and it is very regional; of course, empanadas, 'humita en chala' and tamales.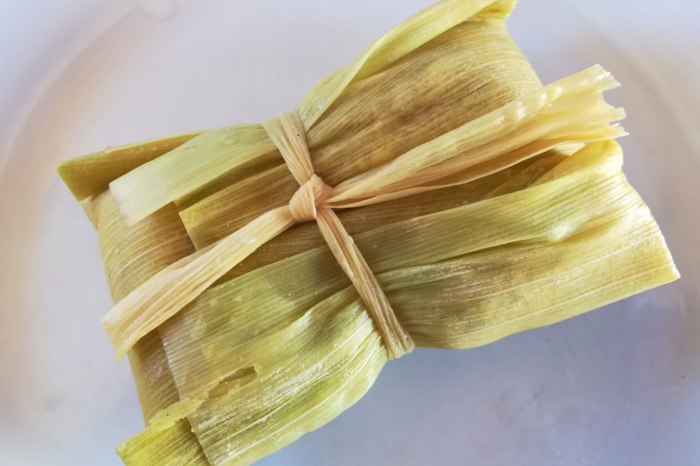 Northern empanadas are designed to trick an empty stomach, I believe if we were to eat them exclusively for a meal, we would need at least 6, since they are usually quite small in size.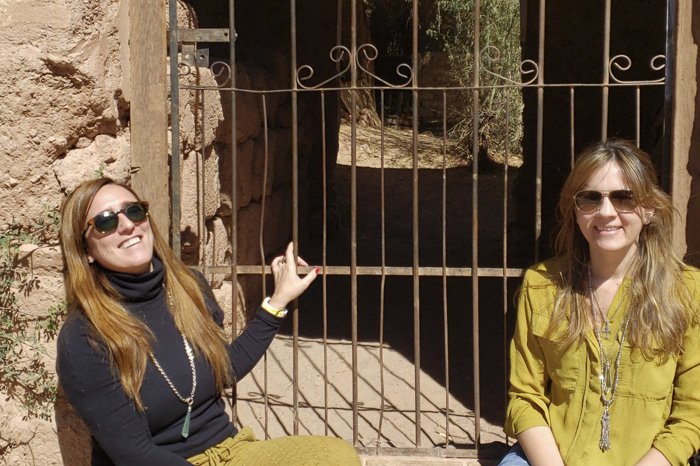 *********** * ************

03 – Some places are totally worth the cliché touristy photo: Salinas Grandes in Jujuy is MY MUST!
All shame aside, we climbed the more than 4 thousand meters, we walked around and we were blown away, only to then move on to the photography session where we felt free to do all the silly things we HAD to do in this place!!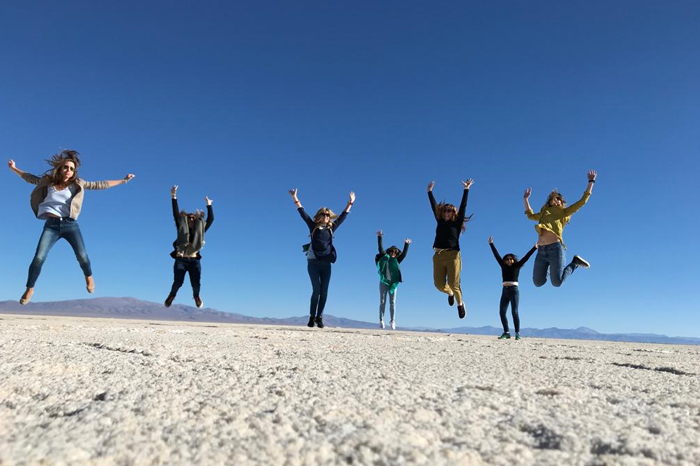 The High jump (5 centimeters above ground counts, right?), heads in the pools, and other thousand ideas we came up with: everything's valid!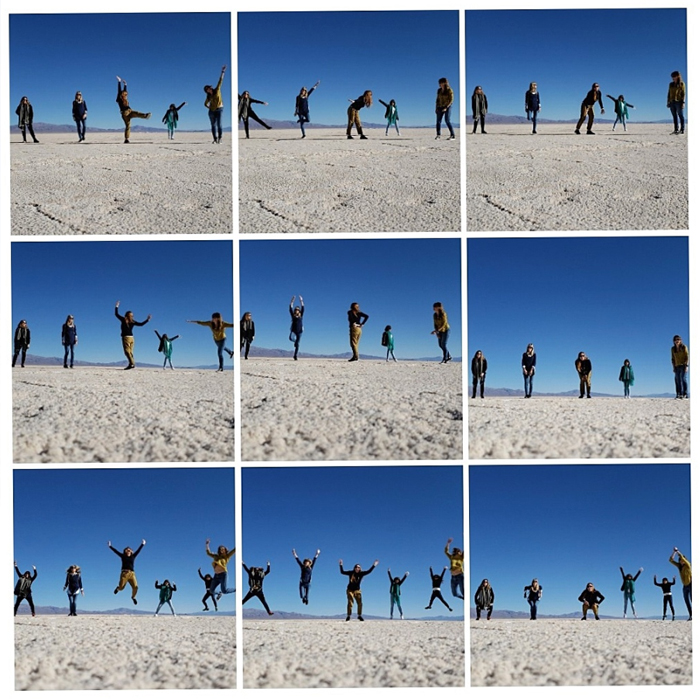 Interesting tip: chew some 'coca' before going up, it really helps, and besides you can tick this northwestern ritual off your list. Along the ride, enjoy spotting some 'vicuñas' since they are not so easily seen anywhere as one may think.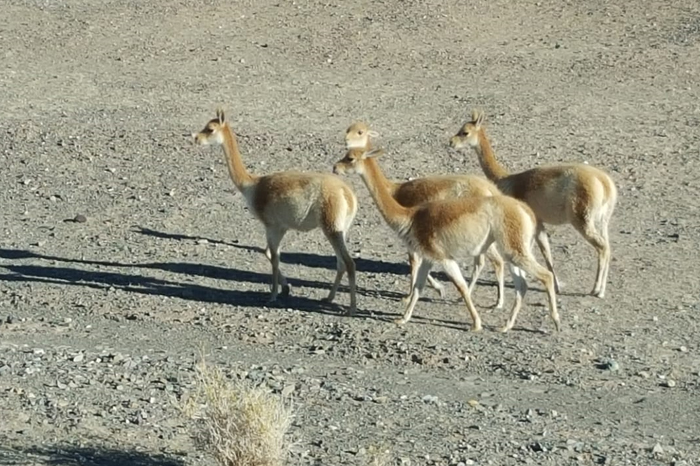 *********** * ************
04 – BODEGA PIATELLI FOR OUR FOODIE TOUR. Rated two Sneakers and a Glass of Wine ('Good' and a 'plus'). Here are my reasons why:
Why is it worth it: because of the environment, and the privileged landscape views of Cafayate, and because it is the perfect opportunity to eat outside enjoying a beautiful day filled with nature and sights.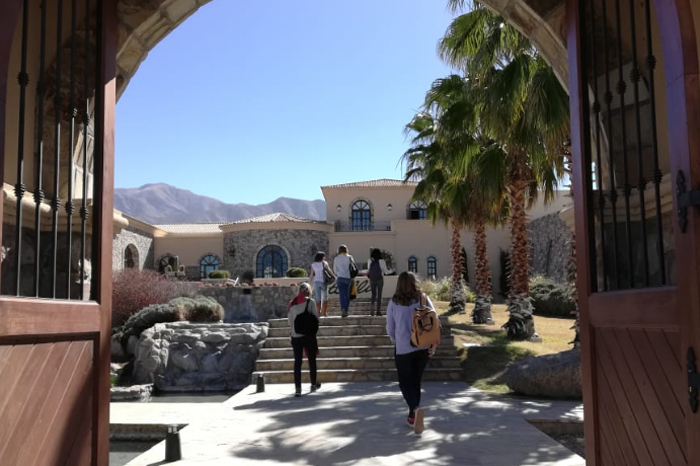 Why it isn't so much: the food and service are not exactly outstanding, you should be aware you are paying for the location.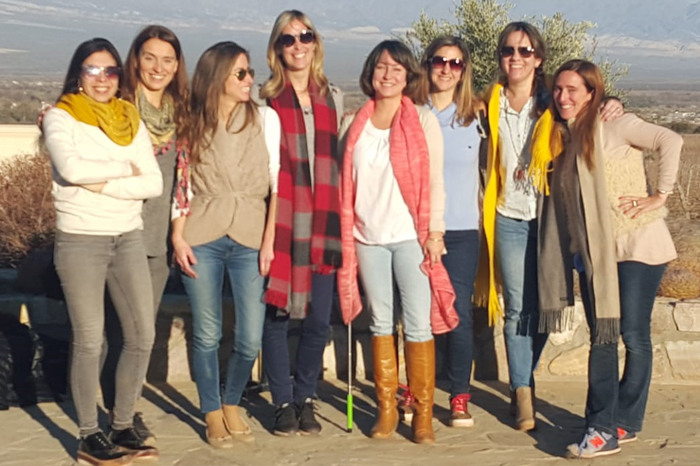 So, is it in the end actually worth it? Adding it all in the equation, definitely yes. You should visit and relax, leave these couple of hours to enjoy in any way you want; in my case this being a girlfriend trip, but you could also go for the "love mode" booking the gazebo to having a private lunch.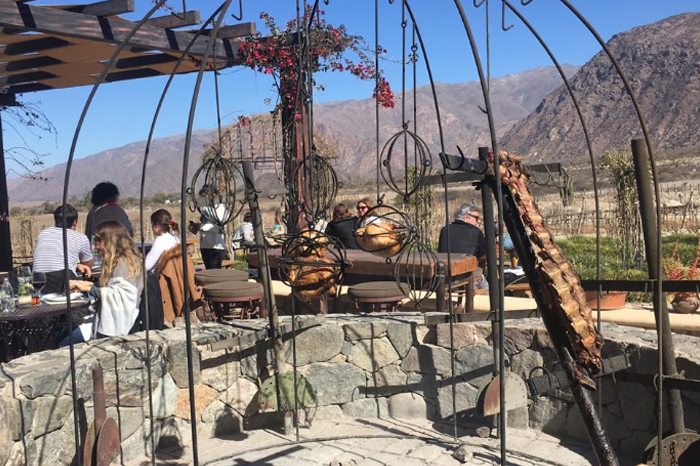 Tip: don't forget to book in advance, and ask for a table outside, otherwise you would be missing the highlight of this place's charm.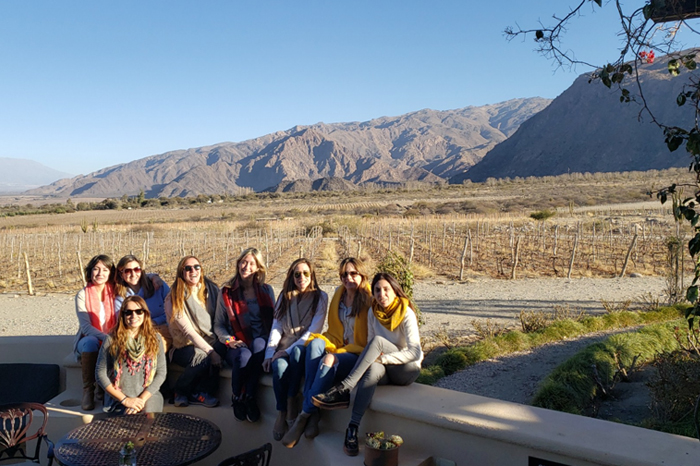 *********** * ************
05 – WHERE TO STOP ON THE WAY TO HUMAHUACA: UQUIA
Reasons why this is a "not to miss" stop, and list of the things I advise enjoying:
The Church: it is this spot's classic. No less than a XVII century building, with clay walls and famous paintings by Angeles Arcabuceros, brought all the way from Cuzco around that time, so just imagine the rich history this place encloses.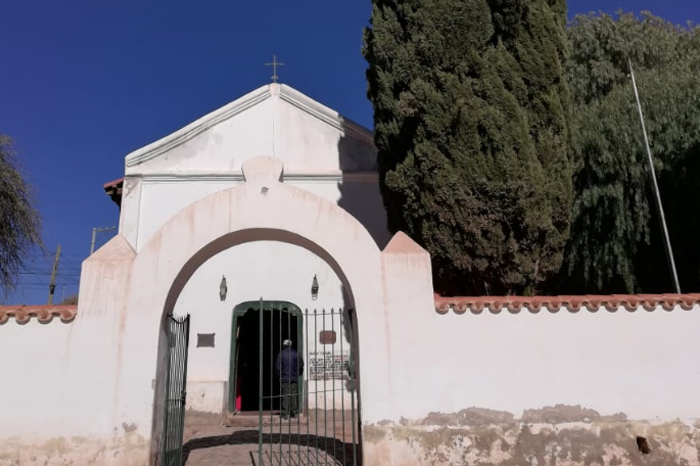 The Artisan Fair: right on the square in front of the church. So basically, to go from spiritualism to consumerism in a few steps… but it is very traditional in this area of the country.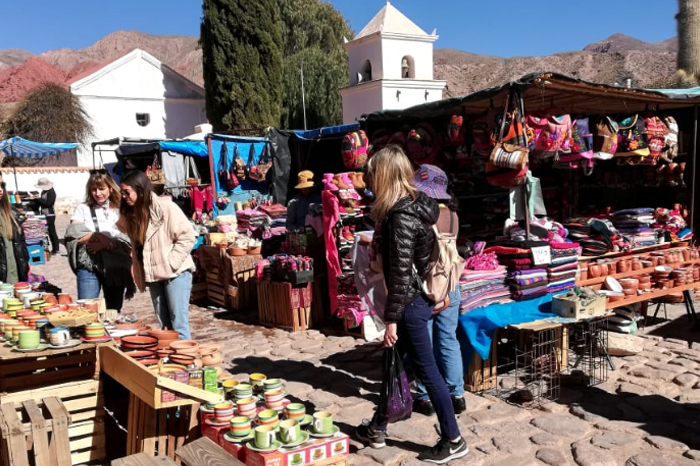 Dirt roads, clay houses and the welcome mural (look for it a block away from the church). Uquia is very tiny and easily walkable.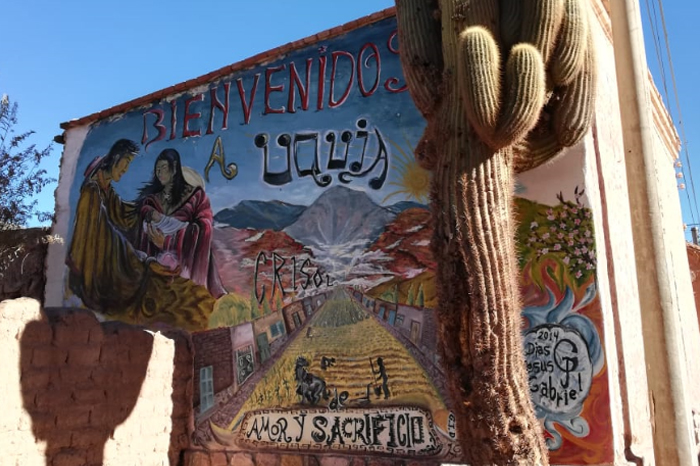 The Cemetery: I have already mentioned that visiting a cemetery is, for me, one of the Northwest 'not to miss'. Uquia's cemetery could be a great choice for this: walk a little bit inside, it is not very far. Obviously, what I'm telling you can seem a bit dismal, but in this region the cemeteries have two main characteristics: their amazing views, and the colorful picture since the tombstones are normally decorated with paper mache flowers.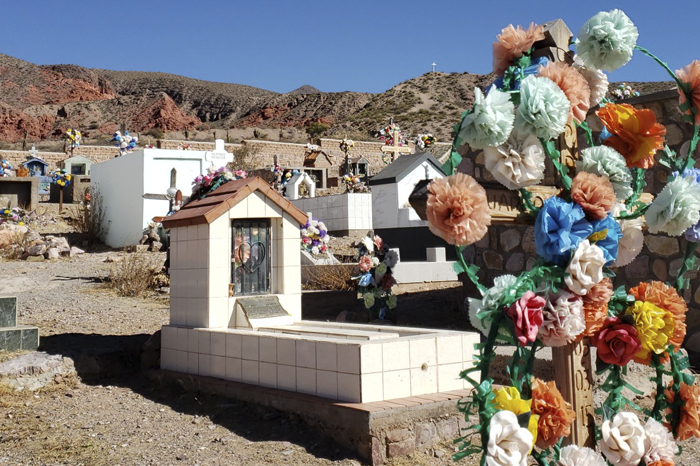 *********** * ************
06 – WHERE TO STOP ON THE WAY TO HUMAHUACA : THE QUEBRADA DE LAS SENORITAS IS A MUST
I have been to the Northwest several times, but this is actually a new discovery for me. After visiting the cemetery, walking from there not a long distance we arrived at this quebrada and it is definitely worth the walk. This was a super adequate tour specially for our friends' trip!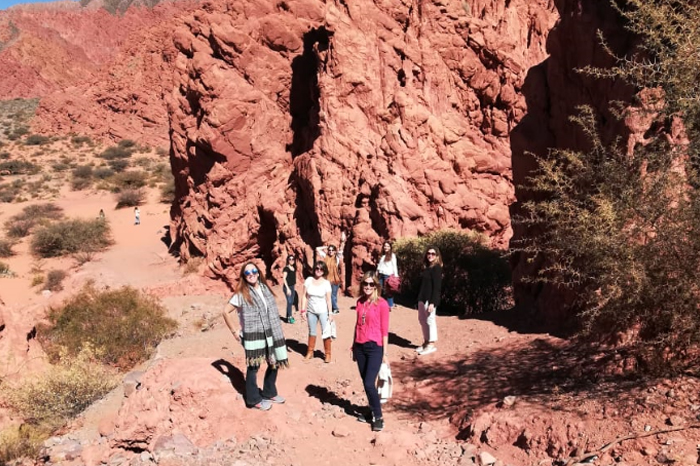 You can leave the car close to the cemetery and walk your way towards this powerful landscape that gets stronger as you get closer: the dirt mixes several colors but red is predominant. Walk around half an hour so you won't miss a thing.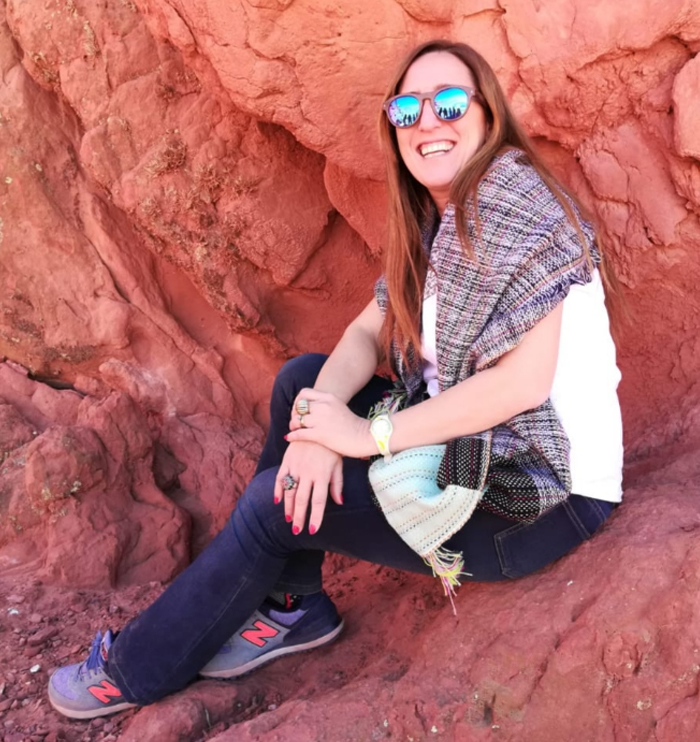 On our journey we found a very local tribute to the 'Pachamama', being celebrated this month!
*********** * ************
07 – ARRIVAL IN HUMAHUACA
I took all the phrases I read on the murals on the way very seriously: how to breath in the air and be completely free. Being very honest, I took very few photos and I took the time to tour around my way, so in this friends' trip where photos were being taken by the thousands (we should come up with a better system for it), most of the pictures were taken by my friends. But let me tell you what to do in Humahuaca in one day: the Quebrada de Humahuaca in Jujuy, Argentina, is very famous for its hard to believe landscapes. It is Natural and Cultural Humanity Heritage as declared by the UNESCO. Its quebradas, valleys and the kindness of its people lead you to experiment true contact with nature, and without a doubt, will make you want to come back. Apart from being totally picturesque, there is a whole lot of things to visit, like the Independence Monument, outstanding because of its size, and for being located in one of the highest spots in Humahuaca.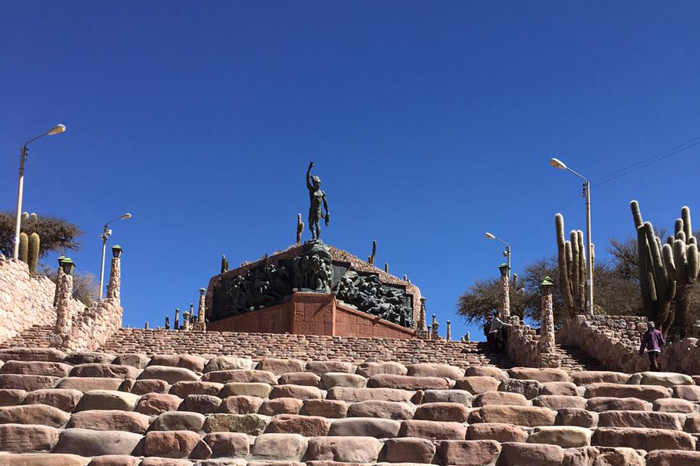 In the town Main Square you will find the Cathedral of Our Lady of Candelaria, and the Cabildo (honorary government building) of Humahuaca – currently open as a museum, and from the clock on the tower every day at noon, you can spot a moving image of Saint Francisco Solano to bless all the people present.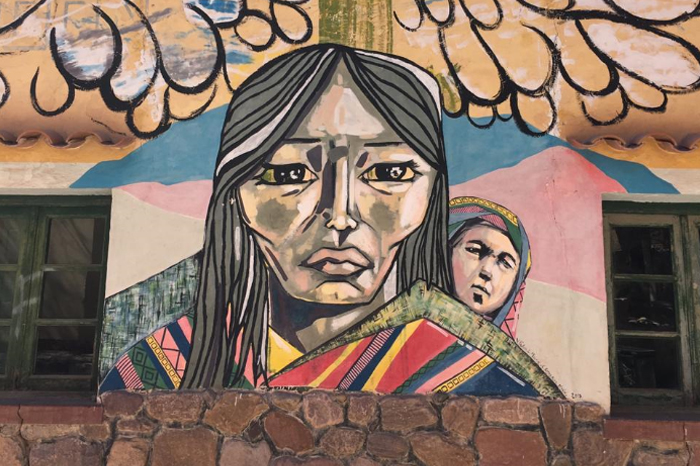 *********** * ************
08 – ANOTHER JUJUY MARVEL. HORNOCAL, The starring landscape of the Quebrada de Humahuaca
Just as we thought the 7 colored Hill, the Pucará and other landscapes were the real 'not to miss during this trip, just 40 minutes away from Humahuaca we found this amazing place!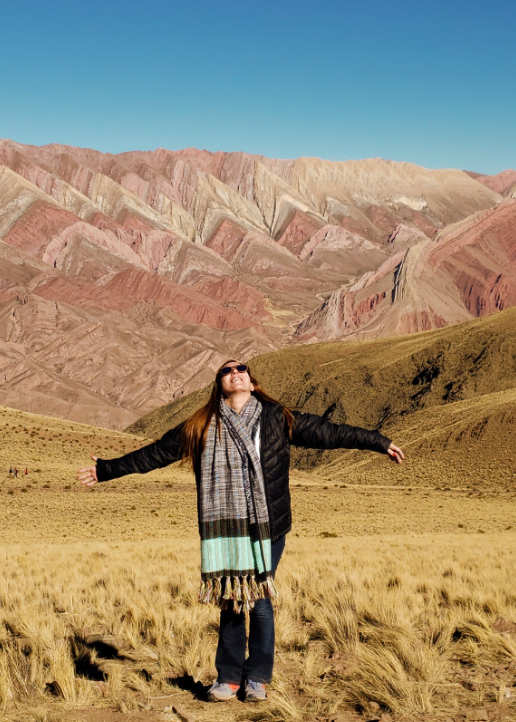 The way to arrive is through a windy gravel road, featuring a balcony to stop and take in the views, that would leave your eyes absolutely in shock! Every color you can imagine, and the immensity of the landscape makes this a 'must' in your visit. Coquero tips: this spot is above 4700 mts above sea level, so chew some coca on the way over (the other coca, not me!), and make several stops on the way since there are plenty of panoramic views to check out.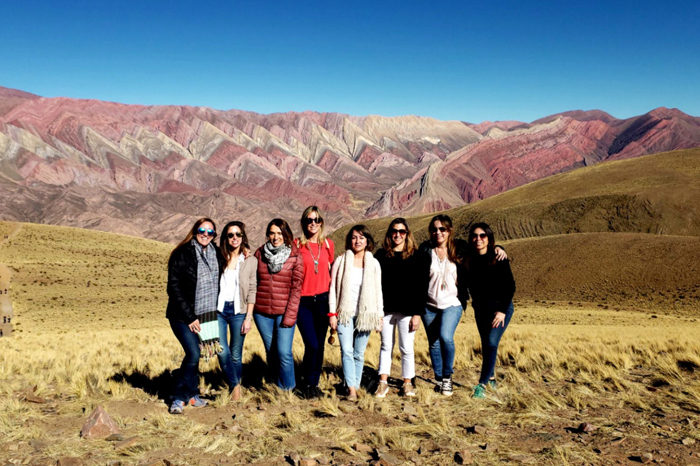 *********** * ************
09 – MY FAVOURITE KIND OF ROAD: THE MOUNTAIN ROAD!
As we were driving back to Salta from Jujuy (and obviously doable the other way around), we decided to take this incredible road. On this path there are plenty of things to see and enjoy: tiny towns like Vaqueros, La Caldera and El Carmen. This is a very windy road with dense vegetation, so it is very captivating to the eyes. The road goes through the Yungas area. It is very narrow so two cars can barely drive past (I definitely wouldn't drive here myself since I would fall off the cliff almost inevitably), so if you are driving here, go slow and calm, there are a few falling rock zones and the visibility of cars coming from the other direction is almost nonexistent.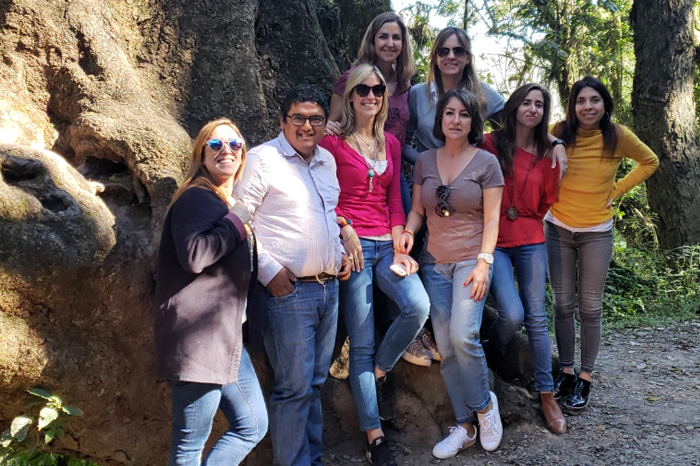 Nonetheless, this is a great road with a unique landscape, so you can both suffer and enjoy at the same time. This being a very moist area, the road is wet for the most part of the journey, and the green vegetation is great. This is a road I always try not to skip when touring around this part of our country!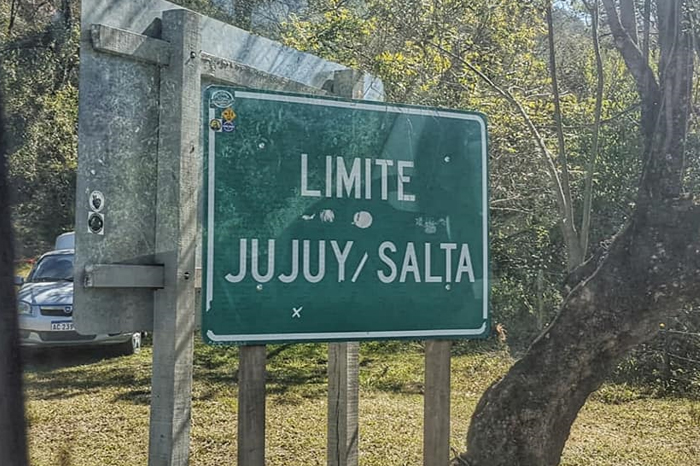 Coquero tip: carefully, stop for a picture. Listen to the right music and try to get sucked into your surroundings!
*********** * ************

10 – THE FAMOUS NORTHERN EMPANADAS, AS PER SOME AMAZING COOKS IN VOLCAN JUJUY
When in Jujuy, my advice is to drive back to Salta through the mountain road, but before entering the actual road, stop in Volcán: mainly head to the Artisan Market, and don't skip a meal in its traditional, local restaurant!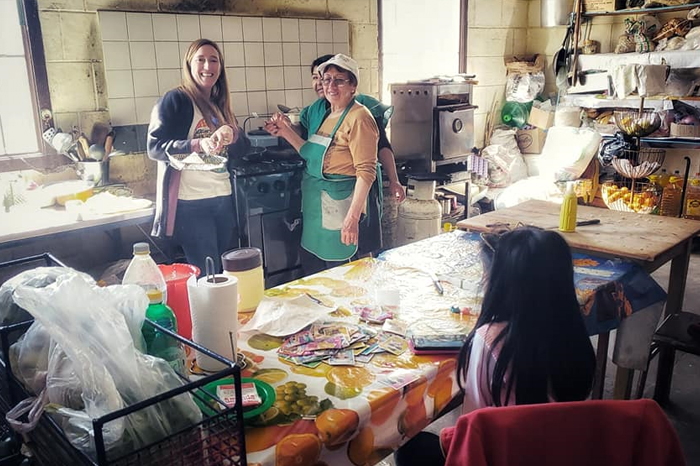 We ordered a large quantity of empanadas so we could continue happily on our way. There are some differences between empanadas from Salta, Jujuy and Tucuman, so I went straight to the source, and while our order was being fried, I learned the difference.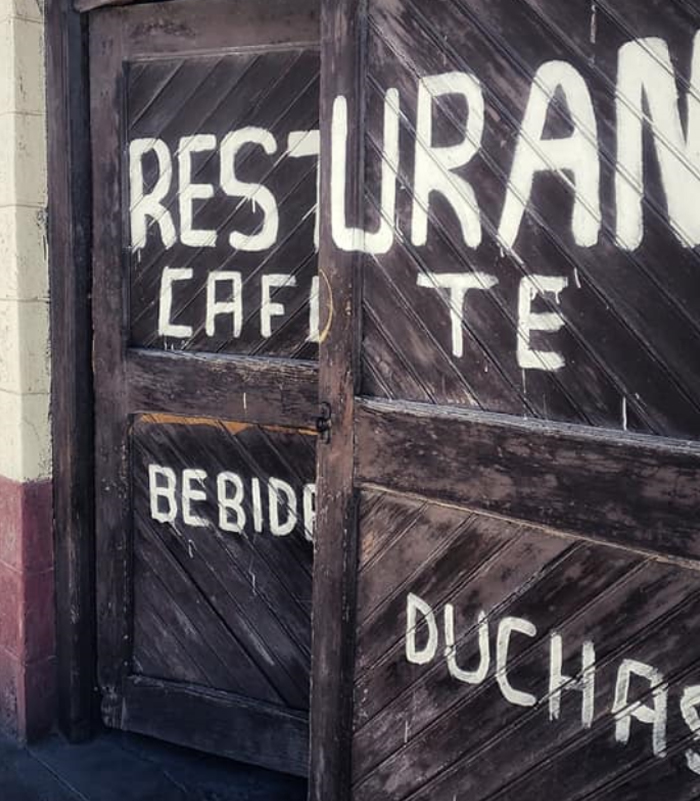 *********** * ************
11 – WHAT TO DO IN SALTA CITY DURING AN ARGENTINIAN NORTHWEST TOUR
Don't miss visiting the Americas Cultural Center, an amazing building dedicated to celebrating and communicating cultural events in Salta, such as concerts, art expositions and heaps of classes and courses. Even if you are not attending any of these specifically, go anyway because you will be surprised.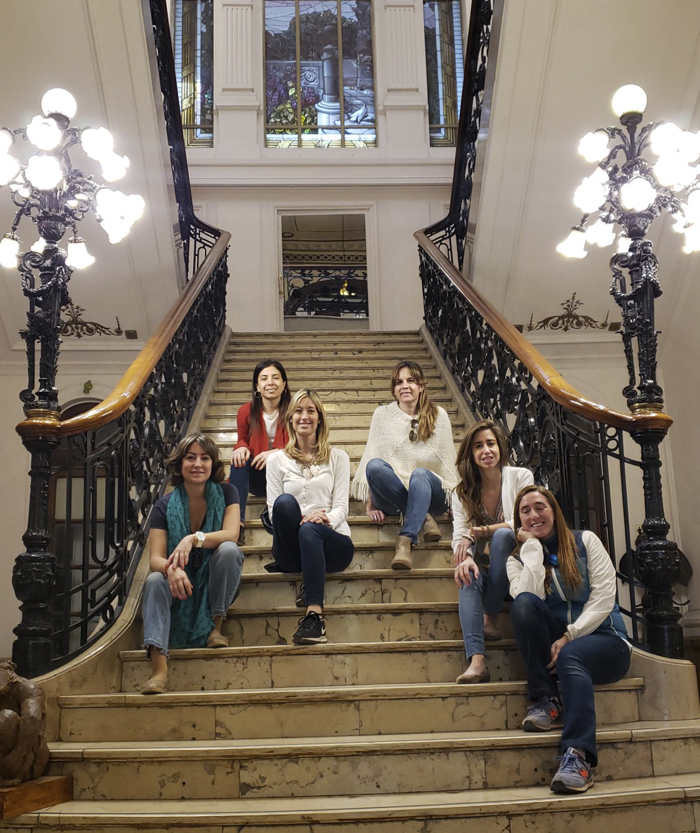 The building is French neo-baroque style, built in 1913 on formerly owned by the Jesus Company Church grounds. It worked as the Government House from 1940 to 1987, and then it was restored to become the cultural center it is today.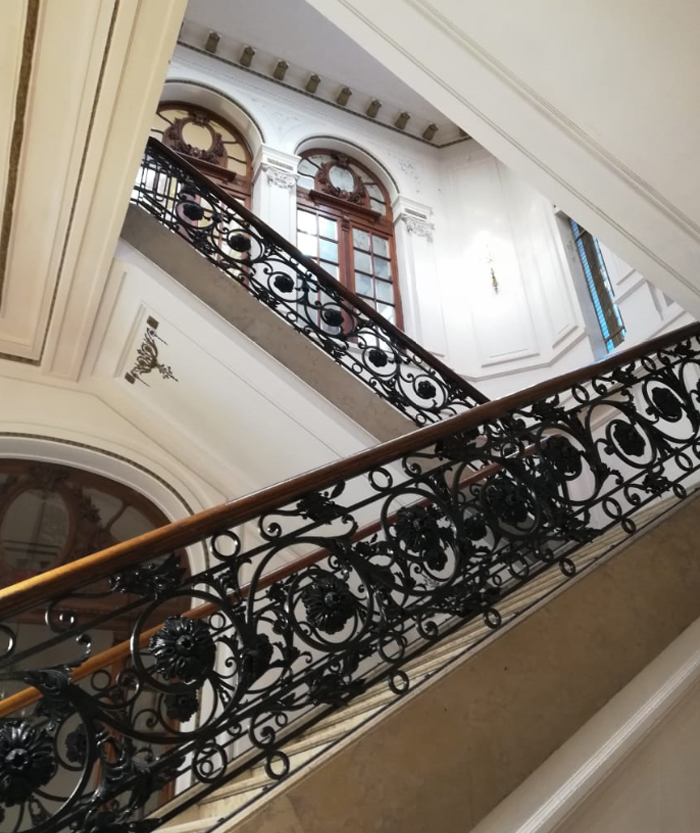 Artists from all over the globe come here to showcase their work. This is a shock from the moment you set foot inside: the stairway, the columns, the steel and bronze, venetian-style flooring and astonishing vitreaux work imported from Milano.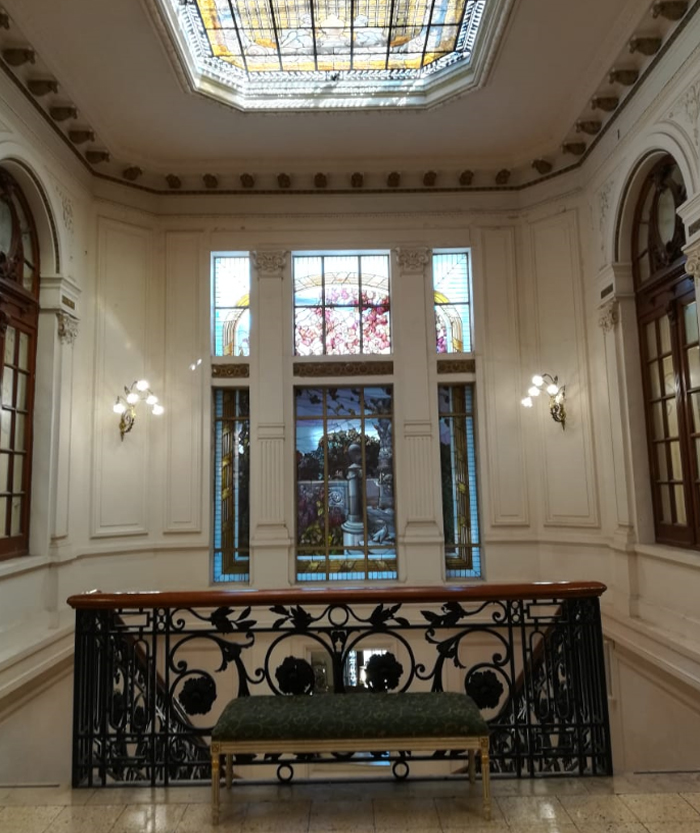 Advice: be curious, tour the whole place, you will find plenty of incredible details. Walk in every room, head upstairs, visit every showroom! There is a lot to have you entertained for a while, and you can also buy high quality crafts downstairs (and at a very reasonable price).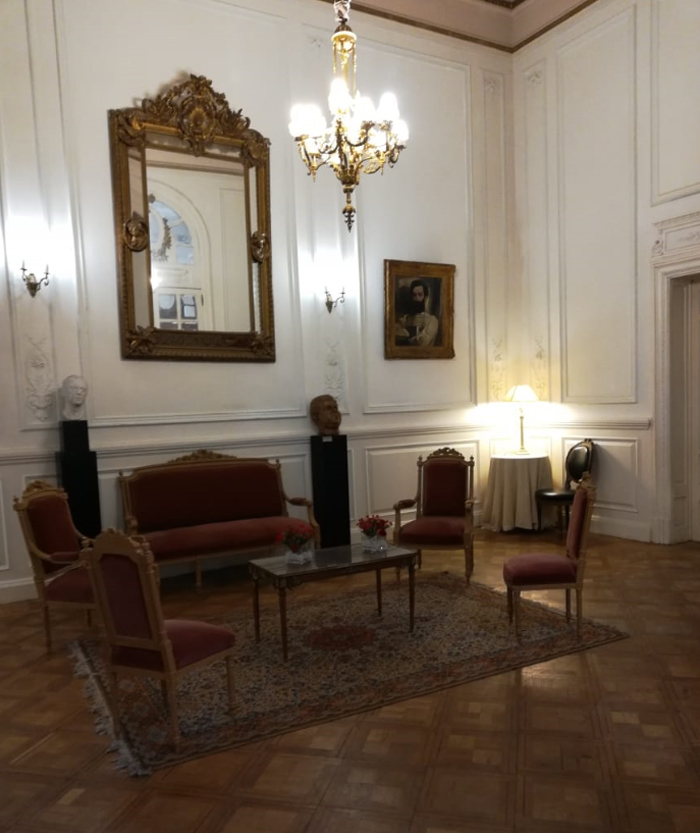 *********** * ************
12 – SAN FRANCISCO CHURCH, AN ICONIC SALTA POSTCARD IMAGE
Also frequently called Basilica or convent, this is a definite must visit in this main city of the Northwest. Despite the first building being up all the way back in 1625, several fires lead the original temple to destruction and the current erected church was built in 1870.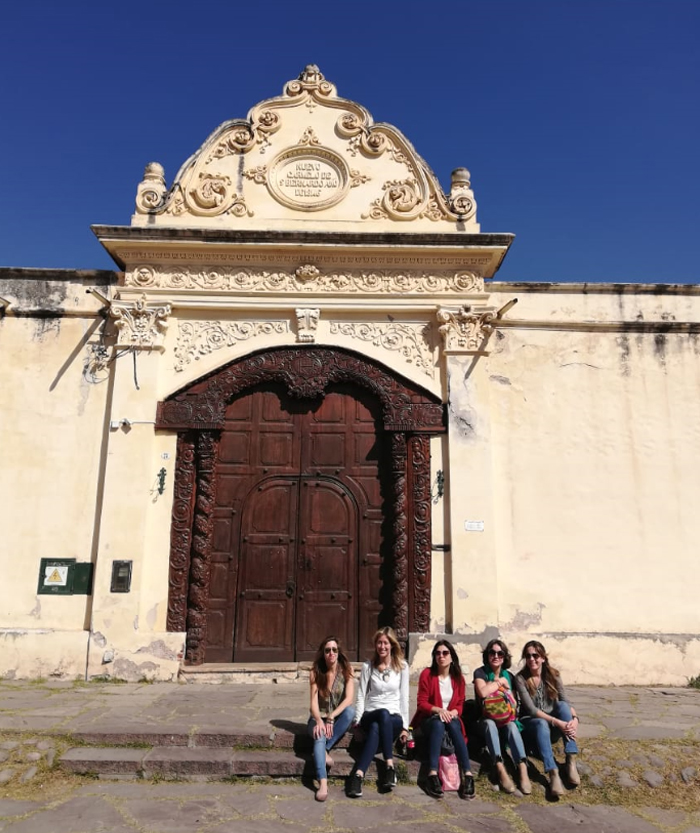 This church belongs to the franciscan order. A key fact is that the bell tower at 54 meters high, is the tallest in South America. A super picturesque look thanks to the architecture and ornamentation.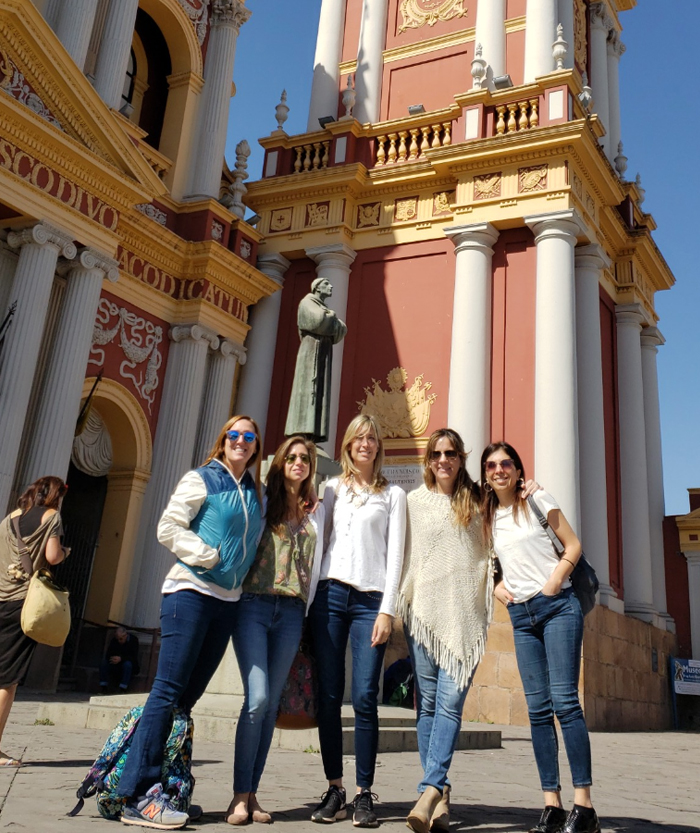 The color contrast favors the columns to pop out and all other decorations. Right after taking the touristy picture and admiring all the exterior details (including the curtains in the main arches), you will find inside: thousands of paintings, sculptures and art pieces, naturally including the Saint Francis of Assis images.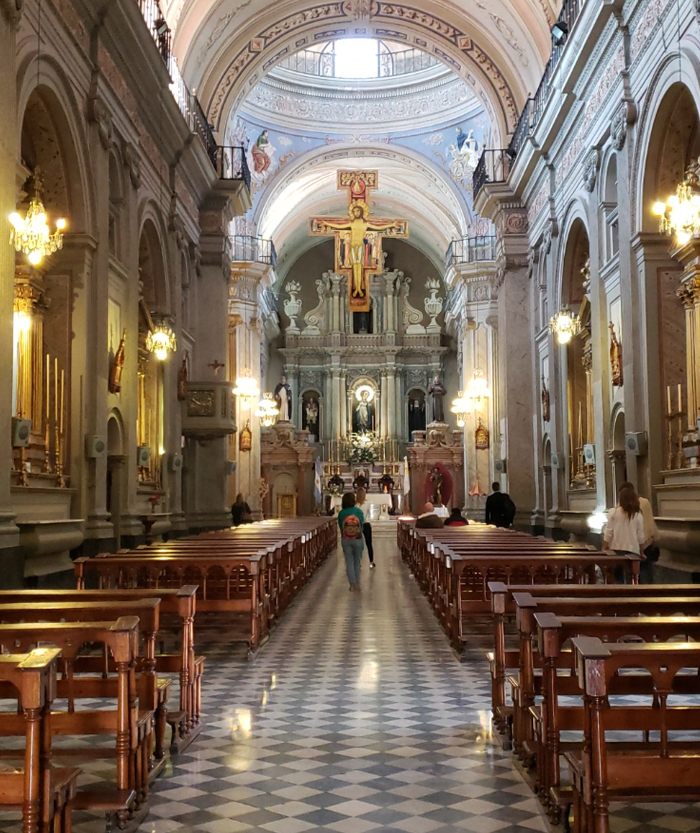 If these aren't enough reasons, pay it a visit, no matter your religion, bcause it was declared National Historic Monument in 1941.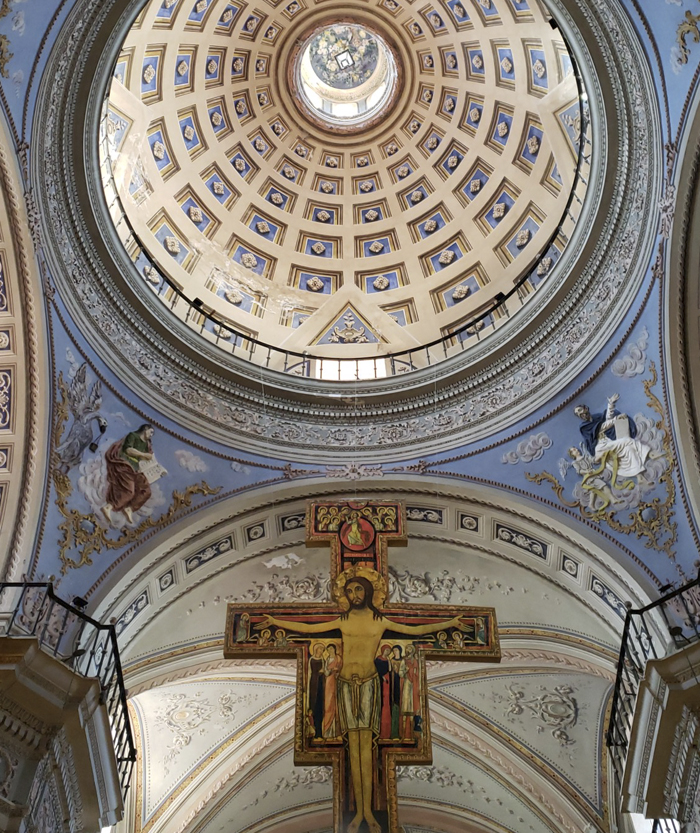 Coquero kisses to you, tourist in my country!