SAN ANTONIO DE ARECO
BY ALEJANDRA LIPPI

FROM MICE & GROUPS DEPARTMENT

SAN ANTONIO DE ARECO
BY ALEJANDRA LIPPI

FROM MICE & GROUPS DEPARTMENT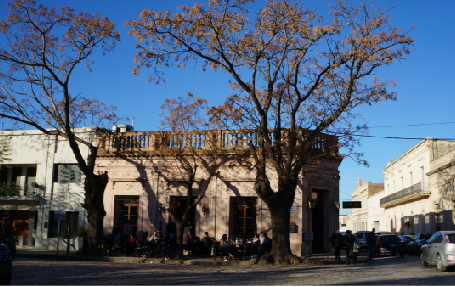 "Your quintessential gaucho town"

SAN ANTONIO DE ARECO

San Antonio de Areco is your quintessential "gaucho" town, and one of my top-pick "getaway" spot to get away from the city in a rush few days. Located only 115 km away from the buzzing Buenos Aires, one can find this oasis of calmness and root traditions where to this day, everything still shuts down during "siesta" time. City is turned off and blinds are down – literally!
Areco, as we usually say – in this very Argentinian way of shortening everything – is for me, the meaning of quiet time, fried meat empanadas, flavoured cheeses, gaucho crafts and folk dance.
My top recommendations for anyone looking to pay a visit: don't leave without a taste of Batará cheese and empanadas (a local "almacen"), and attend a traditional party at Peña de San Patricio: be ready to dance a few "chacareras" and drink a cold local beer!
I will continue visiting any chance I get, this tiny city with a town soul.
ARGENTINA BY THE ALCHEMISTS