POLO DAY IN BUENOS AIRES
BY VERONICA DEGES

MICE & GROUPS MANAGER

POLO DAY IN BUENOS AIRES
BY VERONICA DEGES

MICE & GROUPS MANAGER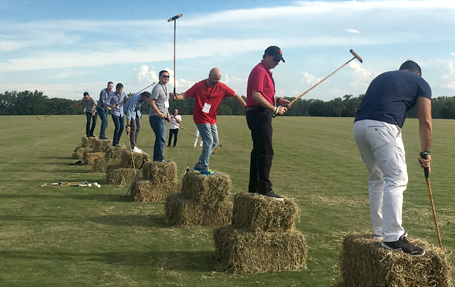 "I would highly recommend this activity. "

POLO DAY IN BUENOS AIRES!
What better way to enjoy a beautiful summer day than spending it in the argentine Pampas and learning all about Polo!
It would be too much of an exaggeration to say that after a full day visiting a Polo Club, watching a polo match and riding on horseback I became a polo player! It is absolutely true to say though, that I had loads of fun attempting to hit the ball with a polo mallet whilst the horse walked or even trotted! I would highly recommend this activity, which will of course always include a great local barbecue lunch prepared by gauchos accompanied by Malbec. If all of this is done with friends, much better!
ARGENTINA BY THE ALCHEMISTS