CHOS MALAL
BY ESTANISLAO LAMANNA

FROM GRAPHIC DEPARTMENT

CHOS MALAL
BY ESTANISLAO LAMANNA

FROM GRAPHIC DEPARTMENT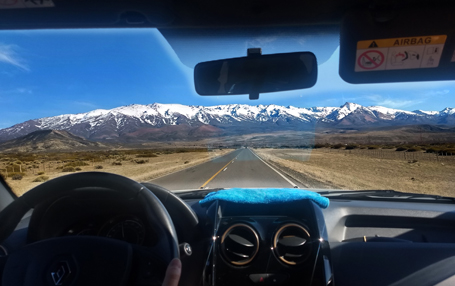 "Chos Malal is definitely a place to go for a quiet holiday"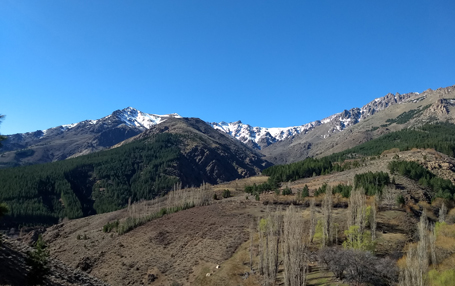 CHOS MALAL
Chos Malal is a small city located in the north of Neuquén province, near the pre-Andean mountain range. The name comes from the Mapuche language and it means "yellow stall".
It is a very quiet area, an ideal spot for those looking to disconnect with the chaos of big cities and connect with nature and silence.
The city has around 15,000 inhabitants and has several attractive points to visit. One of them is its beautiful waterfront walkway. A popular place frequented by people jogging in the morning, with the beautiful mountain landscape and the Curi Leuvu River as a background. This walkway is usually not crowded in the afternoon, so it becomes the perfect setting for a solo walk to "reset" the mind a bit… It's one of my favorite walks!
The historic center, in the center of the city, has a library (where you can find out more about the local history), an ancient museum, a cultural center where multiple artistic events take place, and the artisan's square.
I visit Chos Malal periodically because I travel to visit my sister and my nephew who live there. And throughout the years I have discovered that it is an amazing place worthy of recommendation to those who are looking for a different kind of trip, to a place not so exploited for tourism like other destinations in Argentina. A fact that does not mean this is not
a very interesting place to visit… but in fact, quite the opposite, it is what makes it so special. Its peace, its personality.
Although the city and its surroundings are of dry and quite arid weather and conditions, within a few kilometers one can enter forests surrounded by mountains, rivers and even lakes near the mountain summits. This is the case of Huinganco, located only an hour drive away from Chos Malal, this a beautiful town right at the foot of the Cordillera del Viento (Wind Mountain
range), where you can go on wonderful treks, and then buy delicious regional products such as sweets, spirits, chocolates, and more.
For those who are adrenaline-seekers and need some adventure tourism included to make this a "real trip", there are action filled options such as climbing the Tromen Volcano, or hit the Ski trail at the Wayle Hill, offering several family-friendly activities during the winter season.
Within a half an hour drive, there are as well other entertainment options. Such is the case of Caepe Malal, where the Chacay Melewe stream passes. There is a lovely museum surrounded by alamo trees, where people can head to and spend the day. There are cooking facilities (grills) and bathrooms available for the public.
And if you are keen on doing some fly fishing, you can head to the Nahueve River, on the way to Huinganco, and find some specimens of Rainbow Trout, Brown Trout and Perch.
Chos Malal is definitely a place to go for a quiet holiday, away from the hustle and bustle of the big touristy centers.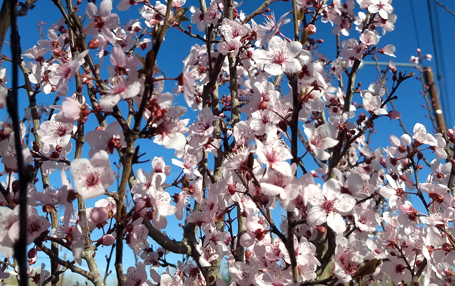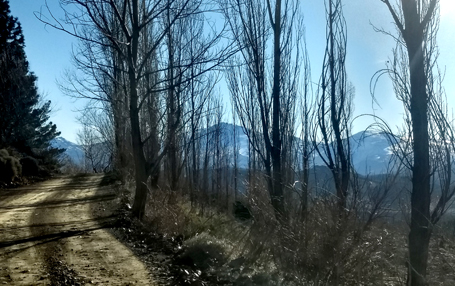 ARGENTINA BY THE ALCHEMISTS