IGUAZU WATERFALLS
BY VALERIA BERWICK

FROM MICE & GROUPS DEPARTMENT

IGUAZU WATERFALLS
BY VALERIA BERWICK

FROM MICE & GROUPS DEPARTMENT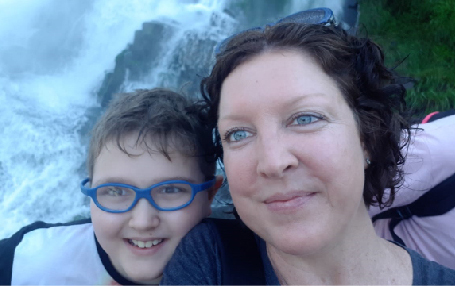 "A great destination to visit with children"

IGUAZU WATERFALLS

During the Argentine winter holidays in July I travelled to Iguazu with my 8-year-old son, who was terribly excited by the idea of seeing waterfalls and jungle, monkeys and Toucans, and so much more!
We visited the Argentine National Park, where we took the ecological train out to the last station and walked along the catwalks to the Devil`s Throat, the most important waterfall in the whole park. That is one of the most majestic sights in the world and my son loved every second and squealed when the wind brought the spray our way! Fortunately, we had a warm and sunny day and didn't mind getting wet at all, it's all part of the fun and adventure! We also enjoyed a quiet navigation through the islands above the waterfalls, mainly to enjoy Nature and wildlife, and suitable for kids his age. We got to see river turtles, a yacare (small crocodile) and a capybara basking in the sun, but it all depends on the luck you have.
We also explored one part of the Superior walk and the full extension of the Lower catwalks. The highlight was definitely the spectacular Bosetti waterfall where once again we had fun getting wet! All day we kept seeing Capuchin monkeys and coatis, always alert and searching for food, and a lot of fun to watch.
The following day we headed for the Brazilian National Park where there is one, shorter catwalk with views of the Argentine and Brazilian waterfalls. Here you can also expect to get wet by the spray! Don't miss the elevator up to the next level to enjoy more views.
We combined this visit with the Parque das Aves (Bird's Park), and it was a huge success! The park is set in a jungle like environment with clearly marked paths and hundreds of bird species. The highlights are the huge cages where one can walk in and see the birds, macaws, butterflies or hummingbirds up close.
Iguazu is a great destination to visit with children as long as you avoid the hottest months of the year. The subtropical jungle and waterfalls, Nature and wildlife guarantee the success of the trip!
ARGENTINA BY THE ALCHEMISTS