SALTA
BY MARTA PEREYRA

HEAD GUIDE

SALTA
BY MARTA PEREYRA

HEAD GUIDE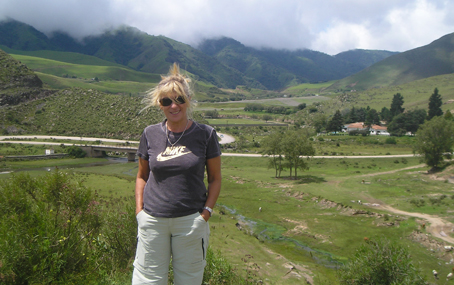 "This trip widely exceeded my expectations"

SALTA
Two years ago I decided to make my dream come true, the one of touring part of Argentina by car.
One of the chosen destinations of Northern Argentina was the province of Salta, "Salta la linda" as it is commonly called, it truly is, for its people, for its culture, for its beautiful attractions with all kinds of landscapes, from the aridity of "la Puna" desert to the lush green of the jungle.
Traveling along those routes, lined with high mountains, vegetation, captivating valleys, sharp ravines, turbulent rivers and immense lakes, stopping to observe the wonder of nature throughout our journey was like having fulfilled such a long-awaited dream.
Lovers of adventure but above all, good food adventurous, this beautiful province offered us an excellent gastronomy, "humita", "tamales" and the famous "empanadas salteñas", a delicacy, accompanied with a delicious Malbec and an exquisite Torrontes for dessert, "sweet of cayote and quesillo".
This trip widely exceeded my expectations, I recommend to visit this fascinating province, certainly worth it !
ARGENTINA BY THE ALCHEMISTS